Comment
09 Apr 2021
by Henrietta Podd and Jackie Bowie
Treasurers should monitor the market and track where value lies, write Henrietta Podd and Jackie Bowie of Chatham Financial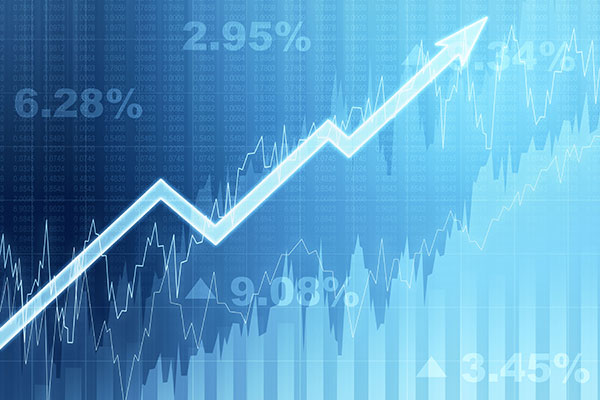 Picture: Getty
Sharelines
---
What a steepening yield curve means for housing association borrowers #UKhousing #SocialHousingFinance
---
Amid a shifting yield curve, housing association treasurers should monitor the market and track where value lies, write Henrietta Podd and Jackie Bowie @ChathamFin #UKhousing #SocialHousingFinance
---
A series of government bond sell-offs have jolted markets since the start of 2021. In the UK, one consequence is increasing gilt yields, particularly at the longer end of the curve. The chart above shows rates firmly anchored at the short end, but sharply increasing at the longer end.
With the Bank of England's (BoE) base rate still pegged at a historic low of 0.1 per cent, these moves are due to a market sell-off rather than changes in monetary policy.
Far from suggesting rate rises, the Monetary Policy Committee (MPC) has been debating whether to use negative rates, or more quantitative easing to stimulate the economy. Underpinning this is the assumption that inflation will remain unproblematically low, allowing the BoE to keep monetary conditions at 'emergency' levels.
Worries about inflation cause the yield curve to steepen because a) investors are betting that the MPC will react late and then raise the base rate higher than currently anticipated; and b) the gilt markets fear that the BoE's quantitative easing programme will be reduced or halted.
Apart from gilt yields, the other factor that determines the all-in cost housing associations (HAs) pay on their debt is the credit margin, or spread.
---
---
Since the sharp sell-off of bonds last March, credit spreads have gradually recovered. By January 2021, the higher-rated borrowers in the sector saw spreads improve beyond the levels prevailing in January 2020. The rate of improvement has now slowed, and spreads feel somewhat vulnerable to a heavy supply of new issuance in the spring.
Without a shock, spreads tend to move in small increments, while it is the shift in gilt yields that has the major impact on all-in funding costs. A2-rated LiveWest issued a 35-year bond on 11 February 2021 at a spread of 90 basis points (bps) and a yield of 1.904 per cent, while A1 debt issuer Onward placed a 32-year bond on 25 March 2021 at a spread of 88 bps but a yield of 2.215 per cent – a 30 bps increase in just over a month.
The rise in long rates may encourage borrowers to look for value at different parts of the curve. HAs such as Clarion and Aster have issued bonds in the 12 to 18-year range to capture a lower all-in rate and a tighter spread by diversifying into a wider investor base including offshore demand; environmental, social and governance investors; and retail-focused funds.
During 2020, the private placement market lagged behind the public bond markets with spreads remaining materially wider until the last quarter of the year. Demand has recovered sharply this year, partly driven by the re-emergence of US investors who were less active last year.
Some issuers planning to complete private placements in 2020 turned to aggregators such as Blend and MORhomes instead. Aggregators continue to be valuable sources for many HAs as funds can be raised at short notice, in small amounts, and with attractive covenants and security.
For HAs with a larger debt requirement, the private placement (PP) market may again be the more competitive source of long-term funding, with investors not only bidding aggressively on price, but also on the overall covenant package.
Apart from a short period of instability at the start of lockdown, banks remain very competitive. Many lenders have attempted to differentiate themselves by offering longer tenors, with revolving credit facilities up to 10 years and drawn term facilities beyond that. Importantly, these facilities can be fixed for the life of the debt, making it a real alternative to capital market debt.
Like the bond market, fixed-rate bank debt rates will be impacted by the risk of higher swap rates. Borrowers also need to track the additional costs involved in entering swaps, particularly the credit spread. These will increase with maturity.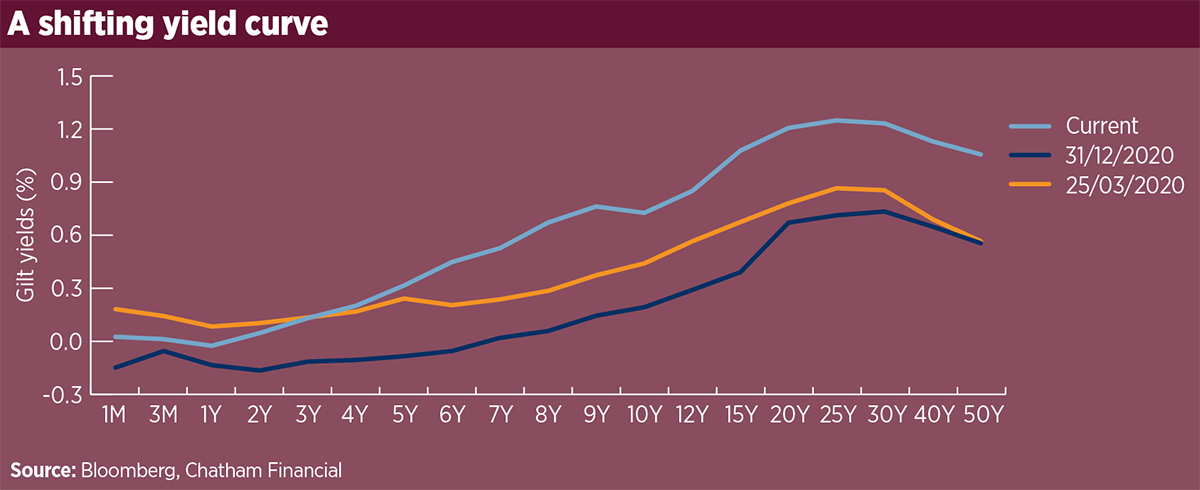 So what can borrowers do to mitigate increasing interest rates? While techniques to fix, or cap, bank loans are well understood, pre-hedging bond issues is less familiar territory.
There are several ways to mitigate against rising interest rates and lock in a rate for the future. The simplest is to agree to a fixed rate with the investor for a future drawdown date – many investors offer deferrals of up to 12 months at limited cost. This is common practice in the PP market and can be adapted for taps and sales of retained public bonds.
For borrowers who want to insure against a rate rise ahead of a large bond issue, there are strategies that can be used to lock in a current reference rate. These are complex and they come with risks. Whether using a 'gilt lock' or some other strategy, the aim is to 'lock in' to a predetermined benchmark rate today for a funding date in the future (usually six to 12 months). Profits or losses on this derivative will offset any change in the benchmark yield prior to issuance.
The devil is in the details, including: what is being hedged – the rate on a particular gilt or a swap rate? How can the hedge be changed or adjusted? What is the accounting treatment? What is the unwind/termination exposure? Is the trade to be documented as a derivative or another type of transaction?
It is not unusual for economic recovery to be heralded by fears of inflation and bond market jitters. This time, the rebound is taking place after a combination of monetary expansion and government spending that has
no peacetime precedent.
It is unlikely that interest rates have just had their last dramatic month of the year. Funding plans may need to be more dynamic, but anchored by a clear vision of what the debt portfolio should look like.
Treasurers should constantly monitor the market, track where value lies, explore opportunities to lock in attractive rates, and get security ready for charging. 2021 will be a market for the well prepared.
Henrietta Podd, social housing director, and Jackie Bowie, co-head of Europe, Chatham Financial