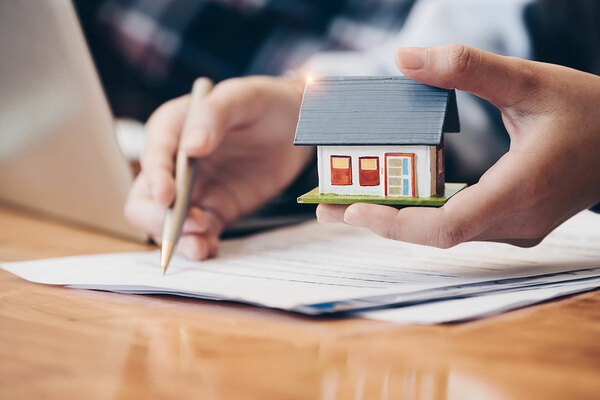 In its ruling on 3,100-home Honeycomb, the regulator said the provider needed to strengthen its "risks management and internal control frameworks". The association does not have an up-to-date record of its asset and liabilities or an asset management system which ensures comprehensive stock condition information, according to the regulator's ruling.
Honeycomb has also reported issues of compliance with health and safety requirements relating to asbestos and fire safety, the regulator said.
In response to the judgement, Diane Thompson, chief executive at Honeycomb Group, said: "We are aware of the concerns raised by our recent IDA inspection and are addressing them. We are fully engaged with the regulator and will work alongside them to ensure we return to G1."
Honeycomb retained its V1 rating as the regulator said it has an "adequately funded business plan, sufficient security in place, and is forecast to continue to meet its financial covenants under a wide range of adverse scenarios".
Orbit Group
In other judgements, Orbit Group retained its G1/V2 rating following an in-depth assessment.
The regulator said the 44,750-home landlord has an "ambitious development strategy", with market sales representing a significant proportion of its business activity".
It added: "The provider has reduced the scale of its overall development programme to improve financial resilience and to enable increased investment in its existing stock but it continues to need to manage the material risks arising from its growth and sales strategy to maintain compliance."
Yorkshire Housing, Lincolnshire Housing Partnership, Joseph Rowntree Housing Trust, Durham Aged Mineworkers' Homes Association
Four registered providers were upgraded to the highest governance grade.
Yorkshire Housing was upgraded from G2 to G1, while retaining its V2 rating. The 16,480-home landlord was downgraded to G2 in March last year after the regulator raised concerns over weaknesses in reporting its financial performance of its commercial subsidiary and elements of its stress-testing.
However since then Yorkshire Housing has improved its governance and reporting framework, the regulator said. "Clearer financial, performance and risk reporting now support the board's oversight of the key risks associated with its commercial subsidiary," the judgement said. It added: "Stress-testing now covers a sufficient combination of risks and scenarios, and demonstrates their impact on the financial plan."
Lincolnshire Housing Partnership (LHP) was also upgraded to a G1. The 12,500-home landlord was handed a G2 rating in 2019 over weaknesses relating to business planning, regulatory returns and stress-testing.
But in its latest judgement the regulator said it has had assurance that LHP has "improved its controls and processes for ensuring the accuracy of business plan data, board reporting and regulatory returns". It added: "The provider's approach to stress-testing and mitigation strategies now demonstrates board ownership." LHP also retained its V2 status.
Murray Macdonald, chief executive at LHP, said: "These results provide us with the perfect platform to enhance our services and give reassurance to our partners and customers, as we progress with the creation of our new corporate plan."
Joseph Rowntree Housing Trust (JRHT) was upgraded to G1 following an in-depth assessment after nearly four years with a G2 rating. In June 2017, the regulator concluded that the provider needed to improve its approach to risk management.
However in its updated judgement, the regulator said JRHT had simplified its governance arrangements by incorporating as a charitable community benefit society and becoming a formal subsidiary of the Joseph Rowntree Foundation.
"JRHT has also strengthened its approach to risk management. Board reporting has been improved, and the establishment of two sub-committees, focused on development and care, has facilitated increased oversight," the regulator said.
Durham Aged Mineworkers' Homes Association (DAMHA) was handed a G1 after previously being downgraded in 2018 following an IDA. DAMHA was upgraded after carrying out a full governance review and strengthening its approach to risk management and financial reporting.
Accord Housing Association, Brighter Places, Catalyst, Karbon
Four interim judgements were also published following merger activity. Accord Housing Association was given a G1/V2 as GreenSquare is due to transfer its engagements to Accord.
Brighter Places, which was created by a transfer of engagements of Solon South West Housing Association into United Communities on 1 April, was awarded a G1/V1.
Catalyst retained its G1/V2 as Rosebery Housing Association became a subsidiary, also on 1 April.
And Karbon retained its G1/V1 rating after taking on Byker Community Trust, on the same date.
Meanwhile, five registered providers had their existing grades confirmed in strapline judgements. These were: The Community Housing Group; Cross Keys Homes; Platform Housing Group; Trident Housing Association; and The Wrekin Housing Group.