There is confusion between financing and economics, writes Will Perry of the Regulator of Social Housing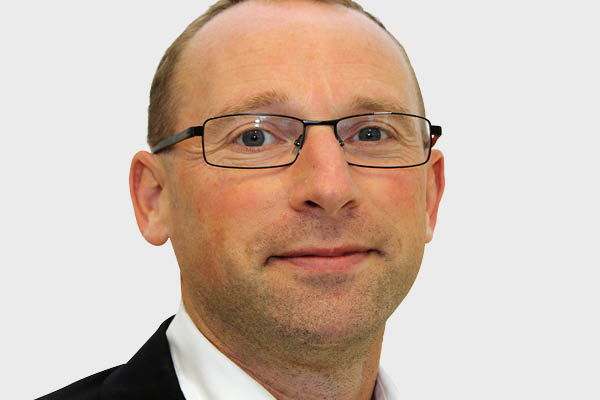 Recently, I have been searching eBay for an Electric Monk. This, as aficionados of the philosopher Douglas Adams will know, is "a labour saving device like a dishwasher or a video recorder…Electric Monks believed things for you, thus saving you what was becoming an increasingly onerous task, that of believing all the things the world expected you to believe". Ideally, it would be a Monk Plus, whose Negative Capability feature allows it to hold up to 16 contradictory ideas without system errors. Hopefully I can claim it as an essential business expense.
---
---
Competing priorities
Why? Well, in various meetings over the past few weeks, I've been asked to believe that: surpluses are high and cash flows are robust; capital expenditure is unaffordable; much stock is uneconomic and will be rationalised; institutional investors can generate a hefty internal rate of return from acquiring stock rationalisation portfolios; financial capacity for development is close to exhaustion; other constraints limit development far more than financial capacity does; cheap, long-term debt is freely available; new sources (and costs) of capital must be encouraged to meet a capital shortage; sell shared ownership for immediate cash; retain shared ownership for long-term returns; ESG offers a significant discount; ESG is a hygiene factor; non-profits need grants; developers need grants; for-profits need grants. I'm after a grant too, for an EV (and Monk) charger. At least everyone agrees on something.
There is some truth in all of the above. There are financial constraints. Safety costs are a growing immediate priority for some providers and decarbonisation is an uncertain longer-term commitment for all. Grants might help, but some weakening of balance sheets is inevitable. Rising land prices don't help scheme economics, and Section 106 availability is decreasing.
And yet, sector fundamentals – cash flow, asset base, demand, risk – are all still strong. Capital holders want more exposure to the sector – debt or equity – and this is reflected in pricing (aided by quantitative easing). Business plans demonstrate the sector's capacity and commitment to maintaining and increasing development while investing in the existing stock. Today's graduate trainees will be close to retiring by the time Flagship's recent sub-two per cent bond is repaid. There is time to build understanding, develop and fund investment plans and for technological change to reduce costs.
What to think about
Every provider is in a different place in terms of its investment needs and funding position, so there is no single right answer or preferred approach to dealing with the current situation. However, three general points are worth bearing in mind.
First, there is clearly much confusion between financing and economics. The sector does not have a systemic financing problem or a shortage of capital – last year's financial forecast returns suggested the sector could increase its debt by 30 per cent over the next five years, deliver higher numbers of new homes than are ever achieved in practice, and still have aggregate interest cover over 160 per cent. This year's will probably show even more aspirational development, even more repairs expenditure and even more debt. The capacity to raise cash and pay for things is there.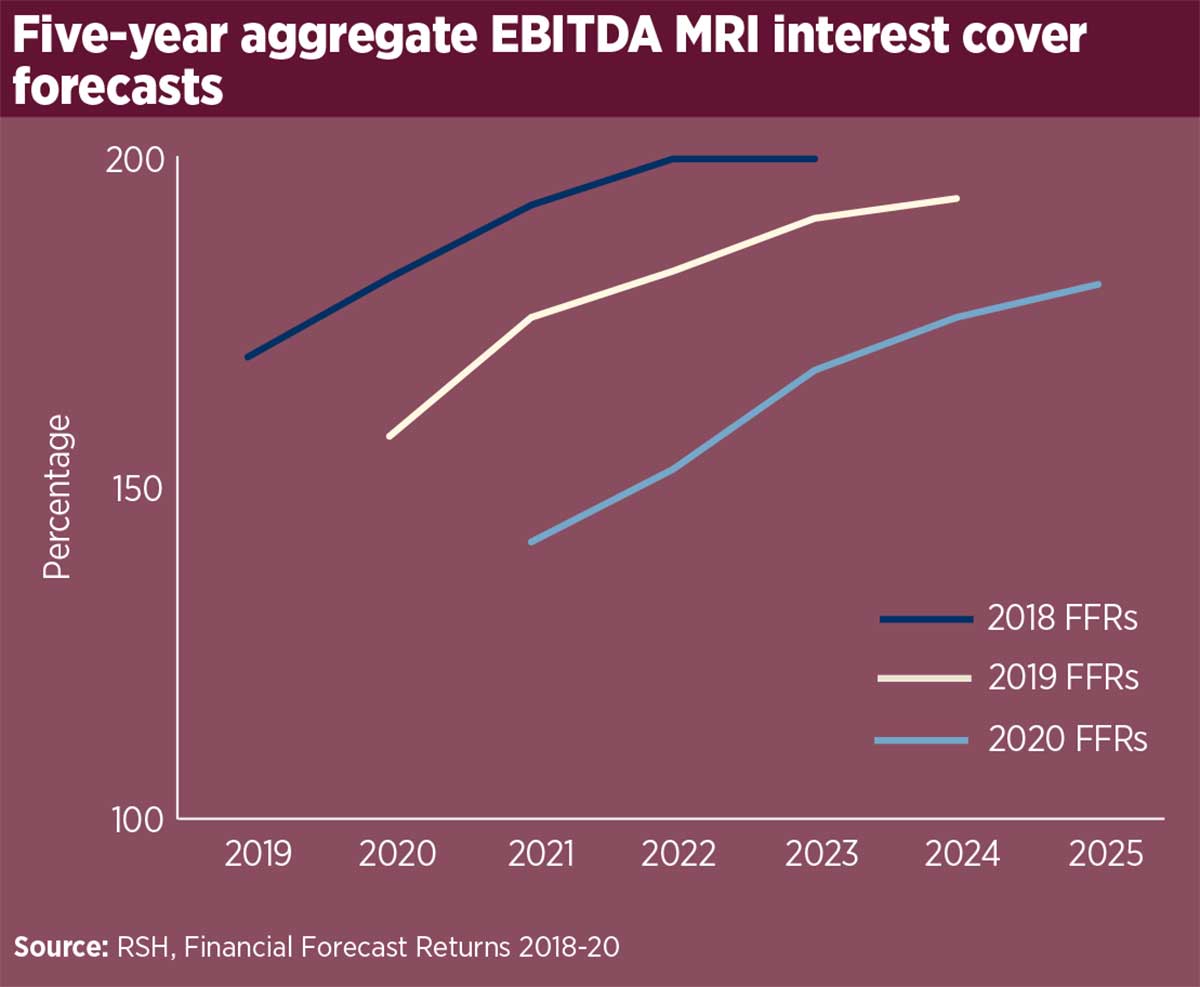 Unfortunately, many of the things that need to be paid for are uneconomic, generating little or no additional return. The capacity and willingness to absorb these economic hits is more limited. This is where some of the contradictions play out: a profitable provider has uneconomic investments to make – so how can it minimise the impact? For some, increased cheap debt might be the least detrimental option, and probably the one first considered. Others have concluded that realising the capital in shared ownership (probably at a discount – investors have to make a return, too) and foregoing the associated return suits them better. Maybe the economics work best with reprovision.
Second, it's a coincidence that the growth in new provider models since the end of the Regulator of Social Housing's (RSH) consents regime has increased just as safety and decarbonisation costs have hit the established sector. One is not necessarily the answer to the other, but the coincidence leads to some of the contradictory messages: what is uneconomic for one could potentially be an opportunity for someone else if the transfer price is right. Increased availability of capital does not improve the economics – indeed a higher cost of capital may make them worse – although it may affect the distribution of returns.
Third, clarity of purpose and communication are essential. This applies at many levels. The sector has a great story to tell about its commitment to new and existing homes and tenants: it has a tricky job explaining why it needs funding support when it is robust and profitable. Providers need clarity on their priorities and appetite to enable effective decision-making and to explain the choices they are having to make, taking their tenants with them. The need for effective communication with lenders and investors is acute, both because it is good practice and because rapid short-term changes in financial situations need to be managed. Thus far, lenders have been willing to flex covenants to accommodate safety spend, but appearances before the credit committee should be kept to a minimum.
Provider treasury management sits at the point where many of these contradictions meet. Ensuring that there is sufficient, suitable financing to support economically challenging activities is a fair task in normal times: adding in potential new sources of capital and uncertain demands which could drastically affect performance can only add to the fun. But the sector has the capacity to deliver more for those in housing need, and as science-fiction writer Friedrich Nietzsche observed: "One is fruitful only at the cost of being rich in contradictions."
Will Perry, director of strategy, RSH