News
11 Mar 2021
by James Wilmore
A new government campaign has launched to make it easier for social housing tenants to complain to their landlord, which a minister said will "refocus the sector on its social mission".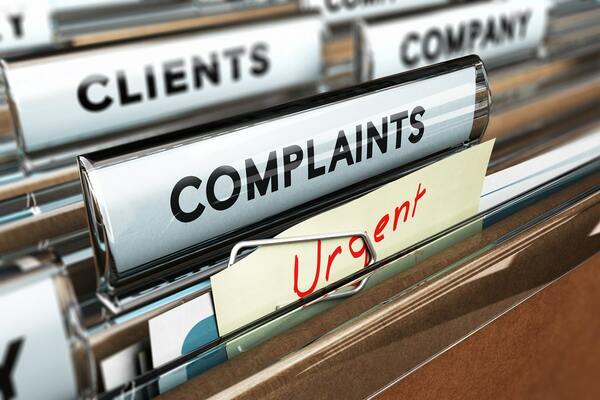 The new campaign aims to help residents resolve issues with their landlords (picture: Getty)
The 'Make Things Right' campaign aims to help residents who are struggling to get problems resolved and escalate an issue to the Housing Ombudsman if needed.
The initiative is part of a wider government effort to give social housing tenants more of a voice post-Grenfell.
In the days after the fire, then-prime minister Theresa May told the House of Commons: "Let the legacy of this awful tragedy be that we resolve never to forget these people and instead to gear our policies and our thinking towards making their lives better and bringing them into the political process."
The long-delayed Social Housing White Paper, published last November, included a 'Charter for Social Housing Residents' which aims to help tenants and make landlords more accountable.
---
---
Rough sleeping and housing minister Eddie Hughes said: "While most landlords work hard to put things right when they go wrong, we want to ensure that all residents know how to raise complaints if they have to and how to approach the Housing Ombudsman to escalate their concern.
He added: "That is why we are launching this new campaign to ensure those living in the four million social homes across England know how to access the complaints process to provide a greater voice for residents and refocus the sector on its social mission."
Adverts for the campaign will run on digital and social media channels, as well as music streaming sites, the Ministry of Housing, Communities and Local Government said.
Catherine Ryder, director of policy and research at the National Housing Federation, said: "Housing associations strive to provide an excellent service to residents. If things do go wrong, it is really important that residents know how to raise their concerns and that their housing association will do its best to put things right.
"It is also important that residents know that the ombudsman is there to help too, and are aware of how they can contact them and what they can expect from that process."
Social Housing Finance Conference 2021
Brought to you by Social Housing, the Social Housing Finance Conference is one of the first opportunities of the year for senior leaders in finance, treasury and asset management to convene to discuss the recent Budget, reflect on a financial year like no other, and look ahead to opportunities for the sector to lead the way in post-pandemic economic recovery.
Over three days from 18 May, the conference will deliver high-level keynote sessions, panel discussions and informed debate covering the most important strategic, operational and technical finance issues underpinning the housing business model and the sector's aspirations.
Find out more here.