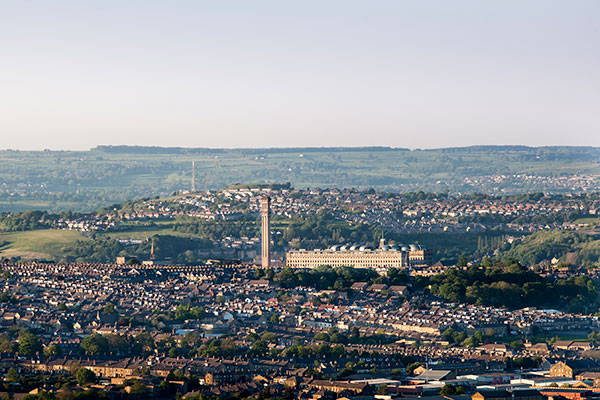 In a joint statement, Habinteg's chair Manny Lewis and chief executive Nick Apetroaie admitted there were "areas we need to improve on".
They added: "The feedback we have received recognised the changes that are already under way and pointed us towards where we need to do more."
On retaining a V1 rating, they said: "Our long-term business plan is supported by strong liquidity and low gearing. We will use our financial strength as a platform to accelerate change and deliver the best possible services to Habinteg tenants."
In its last reported full year to the end of March 2020, Habinteg recorded a post-tax surplus of £3.8m on revenue of £22.5m.
They concluded: "We will now work with the regulator, the board, our staff and customers in order to further strengthen our governance arrangements."
Another similar sized association to Habinteg was also downgraded today for governance. South Liverpool Homes (SLH), which operates around 3,800 homes, was given a G2 rating as the regulator said it needed to "strengthen board oversight of the business and improve its risk management and internal controls assurance framework".
"Control weaknesses have presented in SLH's approach to development, rent-setting and property allocations," the regulatory publication said.
It added: "The issues have highlighted that probity arrangements are not working as effectively as they should, to the extent that arrangements risk inappropriately advancing the interests of third parties."
The regulator said SLH also needs to review its strategic approach to delivering value for money to "make more effective use of its financial resources".
SLH is engaging with the regulator to address the areas of the weakness, the notice said, and the group has commissioned a "fundamental review" of its governance and is currently developing a new strategic plan.
LSH retained its V1 rating as the regulator said it was satisfied it had an adequately funded business plan, sufficient security, and is forecast to "continue to meet its financial covenants under a wide range of adverse scenarios".
In a joint statement SLH's chief executive Julie Fadden, and the group's chair, David Jepson said: "We always aim to achieve the highest standards in everything we do and while we are very disappointed with the revised grade on governance, we remain a compliant organisation with the highest grade for financial viability."
They added: "We will work positively with the regulator to recover our G1 rating as soon as possible, helping us to continually improve services for our tenants."
Meanwhile, Rochdale Boroughwide Housing (RBH) retained its G1/V2 rating following an in-depth assessment, while the basis for its viability grade was changed. The regulator said RBH has an "adequately funded business plan, sufficient security and is forecast to continue to meet its financial covenants".
However the judgement added: "RBH continues to deliver a large-scale regeneration project. The investment expenditure and additional debt required for the project are significant, weakening RBH's financial profile in the medium term.
"During this period, loan covenant compliance is put under pressure. These exposures give rise to material risks that RBH needs to continue to manage and which reduce its capacity to respond to adverse events."
RBH has been contacted for comment.
The regulator today also reaffirmed G1/V1 ratings for six registered providers following in-depth assessments. They are: Sovereign Housing Association, Home Group, Together Housing Group, Curo Group, Plymouth Community Homes and Community Gateway Housing Association.