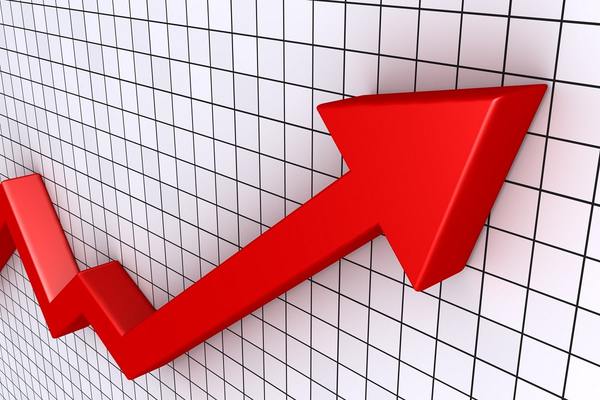 Speaking at the Treasury in Housing conference in London on Wednesday (29 September), Will Perry, director of strategy at the Regulator of Social Housing, and Gloria Yang, deputy chief executive of association Origin Housing, both spoke of the need to factor in rising inflation into long-term financial planning.
Mr Perry told the event, run by the National Housing Federation, that changing interest rates and inflation were "embedded macro trends and long-term practical challenges that we're going to have to be managing".
"So far we've had very long-term, low interest rates. Is that going to continue?" Mr Perry said. "We've got inflation. Remember that? I just about do, and that is something that none of us really have practically had to deal with that much over the last decade or so. And we've got long-term structural challenges for the sector."
Challenges cited by Mr Perry included the need to spend on building safety and the pressure of decarbonising housing stock.
"All of that has got to be funded somehow," he said. "We need strong structures in place and flexibility to manage those risks. It's not about 'my business plan can take one per cent on inflation and one per cent on interest rates and I've got £20 left at the end'. It's 'how do I cope with the possibility of things changing radically and being very different from what they were expected to be?' And 'how much flexibility do I then need to build in for cost inflation as a result of that?'"
Currently, the Bank of England has continued to keep the base rate at the historic low level of 0.1 per cent imposed in March 2020 amid the uncertainty of the COVID-19 pandemic. However, governor Andrew Bailey indicated on Monday (27 September) that, with rising inflation, the bank may look to increase this before the end of the calendar year.
Origin's Ms Yang, who is also a member of the audit committee for Phoenix Community Housing, counselled that boards and management teams might need to consider raising the threshold for their proportion of fixed debt in light of potentially increasing rates.
"For example, if you have 50 per cent fixed [debt], is it time to increase that threshold a bit more? That's the type of discussion we have at our management board," Ms Yang said. "It is certainly a risk, but it may have a varying degree of impact for [different] organisations based on your policy and also how frequently you have those policy reviews and discussions."
At the same time, Mr Perry acknowledged that the proportion of floating-rate debt to fixed-rate debt among registered providers in England has decreased considerably over the past decade, moving from around 60/40 to around 20/80 at present.
This would mean that the immediate impacts of any rise in base rate would be "more limited in proportional terms", he said, although in absolute terms the sector's overall debt continues to grow.
The regulator's latest quarterly survey, published in September, found that by the end of June, total facilities in place in the sector were £113.4bn – up from £80.8bn five years ago (June 2016).
Providers must also be aware of the potential for price variation as a result of inflation in other parts of their business, Mr Perry said. In stress-testing and scenario planning, this means the need to consider the capacity and mitigations for resultant downside in their business plans, he said.
"We're seeing that at the moment in supply chains. What happens if I can't get my next tender away at a fixed price? How much flexibility do I think I need to build for cost inflation as a result of that? What do I do as a result of material shortages; I'm not going to be able to buy these Section 106 [properties] at the point that I thought I was going to have them and put them into security? It's questions like these which you don't answer through a simple 'flex' of interest rates or inflation."
Ms Yang also warned that preparedness around liquidity and treasury function would be important, in view of the potential for further policy changes, particularly around rents as the government looks to balance its books.
Ms Yang said: "There's added pressure from policy-setting, because the government plunged really unprecedented levels of stimulus into the economy [and there are] risks of rising inflation or sustained inflation pressure, a rising base rate. [In] government, there is already pressure about the debt funding accumulated during the year. So I think on that hand, we imagine a little bit about rent-setting for the next period. I think that certainty probably is really under threat."
In view of this uncertainty, the treasury function moves beyond the "bare necessity of keeping liquidity to keep the pipeline", Ms Yang said, instead needing to be "an effective tool in gaining us additional headroom".