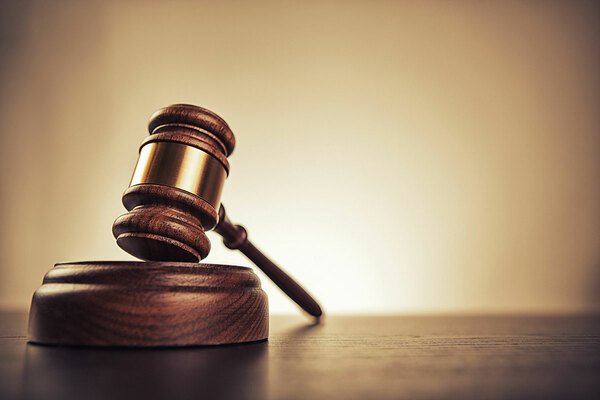 Peabody Trust
G15 landlord Peabody retained its G1/V2 rating despite the regulator warning of "material risks" facing the group, and changing the basis for its viability grade.
The RSH said that the 66,000-home landlord had an "adequately funded business plan, sufficient security and is forecast to continue to meet its financial covenants".
But it also warned about the issues facing the landlord. "Peabody's financial plan contains high levels of stock investment expenditure, including significant fire and building safety works, putting pressure on its interest cover ratios," the in-depth assessment said.
In its last reported full-year, Peabody spent £32m on building safety-related work.
The regulator also noted that Peabody is delivering a "large and diverse development and regeneration programme".
The judgement said: "These exposures give rise to material risks that Peabody needs to continue to manage, and which reduce its capacity to respond to adverse events."
Eamonn Hughes, chief financial officer at Peabody, said the group welcomed the "positive regulatory judgement".
He added: "It shows Peabody is on a strong footing and well placed to meet the challenges facing the sector. We're ambitious and want to achieve a lot for our residents, with robust risk management and prudent financial planning in place so we can invest in our homes, services and communities."
Two housing associations were also upgraded for governance by the regulator.
Brunelcare
Brunelcare, which manages 1,350 homes across Bristol and North Somerset, was upgraded from a G2 to a G1 and retained its V2 rating.
The provider was given a G2 in 2019 after the regulator said it needed to boost oversight of its health and safety obligations and the quality of its stress-testing.
In its latest judgement, the regulator said it had assurance Brunelcare had addressed the key weaknesses identified. "Brunelcare now has appropriate systems and processes for providing assurance on compliance with landlord health and safety requirements," the judgement said.
"These improvements are facilitating effective board oversight of this key risk. The issues which resulted in the publication of the regulatory notice have been resolved and the notice has been withdrawn."
Stress-testing has also been improved, the regulator said. The process now included single and multi-variant testing against cash and funder covenants for conditions that could cause the business to fail, the judgement said.
"Risk mitigation strategies and related triggers are now in place, and the board has articulated its risk appetite," it added.
However, the RSH warned that Brunelcare's financial forecasts "continue to indicate that it generates relatively low margins, and the business is therefore inherently more exposed to financial shocks".
Inquilab Housing Association
Inquilab Housing Association, which operates 1,300 properties in west London, was upgraded to a G1 and retained its V1 rating.
The landlord was previously given a G2 in 2019 after the regulator said it needed to strengthen its risk management and control framework, particularly in relation to health and safety and compliance data.
But in upgrading the association, the RSH said Inquilab had improved its systems and controls for collating and managing health and safety compliance data and strengthened its risk management framework.
"The board now has assurance that key risks are being effectively managed and is able to exercise appropriate oversight," the judgement said.
The RSH also noted that Inquilab had communicated with it in a "proactive and timely manner, which has led to greater transparency and improved co-regulation".
Meanwhile, Warrington Housing Association retained its G1/V1 grading in a strapline judgement.