News
09 Aug 2021
by James Wilmore
The biggest provider of exempt accommodation in the sub-sector's hotspot of Birmingham is under investigation by the Regulator of Social Housing (RSH).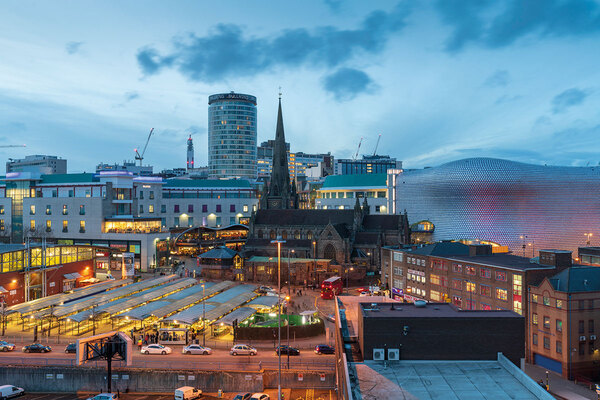 Birmingham has become the epicentre of the supported exempt accommodation sector (picture: Getty)
Reliance Social Housing, which has 1,591 properties according to latest figures from Birmingham City Council, has been placed on the regulator's 'gradings under review' list today.
"The regulator is currently investigating matters which may impact on Reliance's compliance with the governance and financial viability standard," the RSH said.
The group, which houses 5,642 claimants, is being assessed through the regulator's reactive engagement process.
Reliance does not currently have a regulatory grade as it has fewer than 1,000 social housing units.
---
---
Birmingham has become the epicentre of the supported exempt accommodation sector. The city currently has more than 20,000 units of supported exempt accommodation after seeing a sharp rise in the number of claimants in the past 18 months, according to the council.
In a statement Amer Ijaz, chief executive of Reliance, said: "We have actively engaged with the Regulator of Social Housing and enjoyed an open, transparent dialogue.
"During this period, we have provided the regulator with evidence detailing our governance, procedures and operations.
"We are disappointed at the regulator's decision at this stage but will continue to work with them to ensure they are fully aware of the high standards we hold ourselves to.
"However, it is important to understand that the regulator has informed us that being placed on the gradings under review list does not automatically mean that a downgrade to a non-compliant grading will follow."
Among those Reliance houses are ex-offenders, people with HIV/AIDS, refugees, rough sleepers and women at risk of domestic violence, according to accounts filed at Companies House.
Exempt accommodation, which often houses homeless people and other vulnerable groups, is supported accommodation exempt from HMO licensing which offers care and support services. It is funded by housing benefit, but tenants can be exempt from housing benefit caps and associations can charge higher rents than regular landlords.
Last month, two exempt accommodation providers, Birmingham-based Concept Housing and London-based Ash-Shahada Housing Association, which manages properties in Birmingham, were found non-compliant by the regulator.
Birmingham City Council is currently conducting an inquiry in the exempt accommodation sector, looking at how it can be improved.
"The range and quality of this accommodation varies and, at its worst, provides poor support to some of the most vulnerable people living in our city," the council said in a call for evidence.