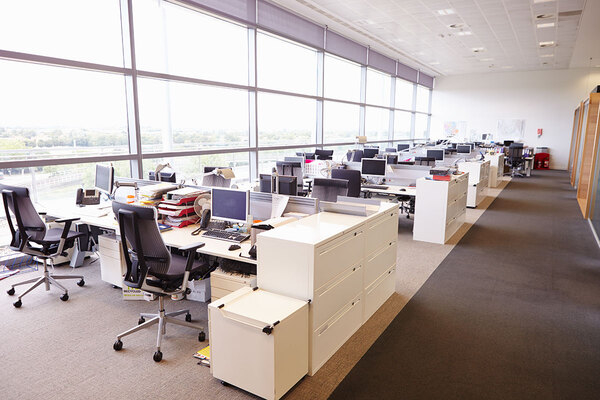 The 46,000-home landlord posted a post-tax surplus of £56m in the year to the end of March 2021, a three per cent fall on the prior year. It is the lowest surplus figure Platform has reported since it was formed in 2018 from a merger of Fortis Living and Waterloo Housing Group.
The group partly attributed the result to higher operating costs, including spending on safety and fire risk work. In its annual report, Platform revealed that it also took a £5.9m impairment charge on a "couple" of freehold offices.
Like a number of its peers, Platform is cutting the amount of office space it has as the sector adjusts to post-pandemic working patterns.
Writing in its annual report, Platform chief executive Elizabeth Froude said the group has "moved forward with our strategy of reducing the amount of office accommodation we own", without giving more detail.
Overall the group's turnover rose five per cent to £269.9m. Rental income from social housing lettings increased 4.7 per cent to £225.3m, with a margin of 42.9 per cent. The surplus in the division was £96.6m, up from £90.6m the prior year.
First tranche shared ownership sales brought in £32.1m in revenue, up from £27.8m the prior year, Platform reported. This generated a surplus of £6.1m, with a margin of 19 per cent.
The group's overall operating margin fell slightly to 40.8 per cent.
Investment in new homes and existing homes was £208.5m, the group said.
Platform's gearing ratio also fell, down to 41.9 per cent, compared to 43.5 per cent the year before.
On voids, the landlord reported 216 void properties at year end, better than its target of 220. However, it said that re-let times for all tenures remained "substantially above" the 25-day target at 57.4 days.
"We recognise that this is the result of the impact of the COVID-19 pandemic, with void turnaround times taking much longer due to working restrictions combined with a high turnover of customers wanting to move home following the lockdown period."
Arrears were 2.70 per cent at year end, against 2.87 per cent the previous year.
In terms of completions, the association reported 909 new homes – 37 per cent down on last year's figure.
The figure was also down against its target of 1,148, which Platform said was due to "a delay in the handover of schemes caused by the effects of the COVID-19 restrictions".