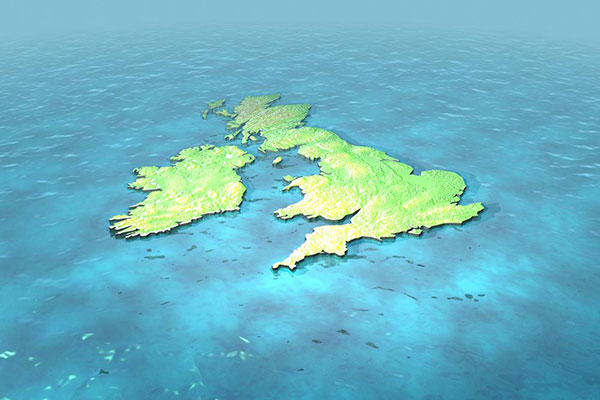 Social Housing reported in October that the initiative, which is funded in part by the Department for Digital, Culture, Media and Sport, was looking to match a 'chest of gold' of pension fund capital into market segments that have traditionally relied on government and charitable grant funding.
Other sponsors include Big Society Capital and City of London Corporation.
Led by impact advisory The Good Economy, the Impact Investing Institute and Pensions for Purpose, the initiative has today published a 'white paper' setting out the findings from the initial phase of its research.
In this, it focuses on the role of the £326bn Local Government Pension Scheme and the potential to build and scale a market for investment in local and regional opportunities that deliver tangible benefits for local people and places. However, the report's partners emphasise the potential to create a "new paradigm or lens for all kinds of investors".
The report notes that if all LGPS funds were to allocate just five per cent of their commitments to local investing, this would unlock £16bn for local investing – more than matching public investment in the £4.8bn Levelling Up Fund and associated government initiatives.
The report also makes the case for a common approach to measuring place-based impact. It outlines steps it has taken to develop a framework, which it says is also "aligned to the metrics of the Sustainability Reporting Standard for Social Housing" – the approach for the UK affordable housing sector facilitated by The Good Economy and launched late last year.
In the 'white paper' published today, key sectors identified as offering place-based impact include affordable housing, clean energy, infrastructure, small and medium-sized enterprise finance, and regeneration.
It suggests that these five sectors provide "stable, high, long-term returns and low volatility versus other mainstream classes", and that investments in most of these are generally in real assets such as housing and infrastructure.
The report looked at published LGPS data to establish the size distribution of the UK's 98 individual LGPS funds, finding a median value of £2.2bn, within a range stretching from £0.4bn at the small end to Greater Manchester's more than £22bn fund. It also analysed annual reports and data on the underlying holdings of each fund.
The research found that at present, only 2.4 per cent of the total value of LGPS fund holdings are in the report's five identified key sectors, of which only one per cent of total assets (£3.2bn) is clearly identifiable as directly invested in these sectors within the UK.
It noted that, to date, few pension funds demonstrate "intentionality" to invest with a local place-based lens. The reports' authors identified only six LGPS funds out of a representative sample of 50 that had a stated intention to do so, and of these only Greater Manchester had an approved allocation to invest up to five per cent of its capital locally.
The report found that LGPS fund allocations to its five suggested sectors are generally relatively small in size, averaging £10m, thereby "busting the myth that pension funds can only make large allocations in the £50m to £100m range".
At the same time, it cited a finding in the latest review by the Pensions and Investment Research Consultants (PIRC) that the allocation by local authority pension funds into alternative assets has doubled over the past decade to reach an average level of 11% of assets. These are investments falling outside the traditional asset classes commonly accessed by pension fund investors, such as stocks, bonds or cash investments.
Elsewhere, the report referred to the frustration of many UK fund managers it spoke to that "it is easier to raise capital from foreign pension funds than it is from UK pension funds".
The report said: "It appears that the universal requirement to scaling up PBII is an increase in operational resource across the ecosystem to prepare, identify and do due diligence on PBII investments, including building expertise within local authority teams, LGPS investment teams and consultants. In order to meet this capacity challenge, we observed approaches we broadly classify as 'building' capabilities, 'buying' in the skills or 'borrowing' resources."
Place-based inequalities are "more extreme" in the UK than in most comparable economies, the publication highlights, and it makes the case for place-based impact investing to play a key part in the levelling-up agenda.
In relation to this, it notes that seven out of the eight largest LGPS funds are located in the North and the Midlands.