News
24 Jun 2021
by James Wilmore
Persimmon Homes and Aviva have agreed to pay back money to some of their leaseholders as part of the Competition and Markets Authority's (CMA) ongoing probe into the leasehold sector.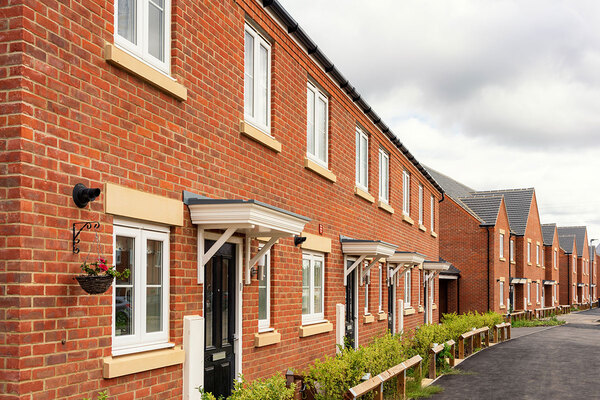 Picture: Getty
The CMA also urged other housing developers and investors to "follow the lead" of the two firms in co-operating with its investigation, or face legal action.
The agency said yesterday that Persimmon has agreed to offer leaseholders of houses it has built the option to buy their freehold at a discount. The FTSE 100 firm will also repay some homeowners who have already purchased their freeholds, the CMA said.
Persimmon said its customers who bought freeholds under its right to buy scheme can apply to be reimbursed for the difference between the price paid and £2,000.
Persimmon said it stopped selling leasehold houses in 2017. The firm noted that the "informal voluntary undertakings" were largely an extension of existing schemes it had put in place, and were made "without any admission of wrongdoing or liability".
Dean Finch, chief executive of Persimmon, said: "We are committed to putting our customers first and have voluntarily agreed to extend this existing support to provide further certainty and reassurance."
---
---
Aviva Investors, whose REaLM Ground Rent Fund holds around 44,500 leasehold units, has said it will remove certain clauses from leasehold contracts that were doubling the ground rents payable by leaseholders.
It will also remove terms that were originally doubling clauses and have been converted into RPI-based ground rent terms, the CMA said.
"Aviva has also agreed to repay homeowners who were affected by these doubling ground rent clauses," the CMA said.
Aviva said that the agreement to offer refunds related to "around 1,000 leases", which was just over two per cent of those held by the fund.
"We are pleased to have agreed a solution that benefits affected leaseholders and will be contacting them to confirm the next steps," it said in a statement.
Andrea Coscelli, chief executive of the CMA, said: "It's good that Aviva and Persimmon have responded positively to this investigation, enabling these issues to be fixed for leaseholders."
But he added: "Our work isn't done. We now expect other housing developers and investors to follow the lead of Aviva and Persimmon. If not, they can expect to face legal action."
The CMA's investigations coincide with government efforts to reform the leasehold market. Among the reforms, it is introducing legislation that will restrict ground rent in new build flats to zero.
Housing secretary Robert Jenrick said: "This settlement with Aviva and Persimmon is a hugely important step and demonstrates our commitment to support existing leaseholders who may have been mis-sold properties."
The CMA said it had also written to the investment groups Brigante Properties, Abacus Land and Adriatic Land, "setting out its concerns and requiring them to remove doubling ground rent terms from their contracts".
The agency added: "They now have the opportunity to respond to the CMA's detailed concerns and avoid court action by signing undertakings to remove such terms."
The CMA also launched enforcement action last September against Barratt, Countryside Homes and Taylor Wimpey, alongside Persimmon. Persimmon said today's announcement ended its involvement in the CMA's investigation.
The CMA noted that its investigation into Barratt, Countryside and Taylor Wimpey, along with the named investment groups other than Aviva, was "ongoing", adding that "it should not be assumed that they have breached the law".
The investment groups could not immediately be reached for comment.