News
13 Nov 2020
by Sarah Williams
The chief executive of Peabody, Brendan Sarsfield, will step down from his role in summer 2021, the circa 66,000-home group has announced.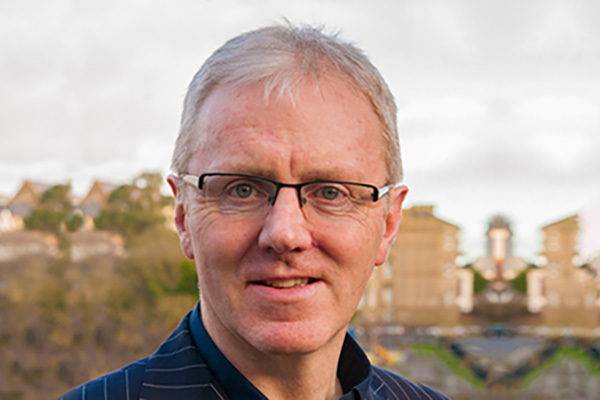 Brendan Sarsfield, outgoing chief executive of Peabody
Sharelines
---
[email protected] to search for new chief executive as Brendan Sarsfield prepares to step down next year #UKhousing #SocialHousingFinance
---
Mr Sarsfield was previously the chief executive of Family Mosaic for 11 years, and took the top job at Peabody in July 2017 when the two groups merged.
At the helm of the group, Mr Sarsfield oversaw the group's commitment in 2018 to making rents "truly affordable", sometimes referred to as its 'self-imposed rent cut', as it moved to abandon affordable rent on new and some existing tenancies in favour of London Affordable Rent. It also began converting a number of market rent homes to social rented homes to re-let for people on council waiting lists.
Mr Sarsfield will be the latest senior figure to depart the organisation after chief finance officer Susan Hickey left at the beginning of the calendar year, with the group's former finance director for development and regeneration Eamonn Hughes taking up the role earlier this year.
Prior to Family Mosaic, Mr Sarsfield worked in housing for a variety of housing associations and local authorities.
From 2013 to 2015 he was also chair of the G15 group of London's largest housing associations.
Peabody will now begin the search for a successor, it said in its announcement today.
---
---
Commenting on the move, Mr Sarsfield said: "It has been a great privilege to lead Peabody, but after 20 years as a chief executive, I feel it is the right time to start looking at new challenges and opportunities. I'm so proud of what we've achieved together during my time. I want to say thank you to all of my Peabody colleagues and those I have worked with since 2001.
"Thank you for your support, your hard work, and for your dedication to helping people make the most of their lives."
Peabody chair Lord Kerslake added: "It has been a great pleasure working with Brendan over the last few years. Under his leadership, we have prioritised social rented homes at low rents for people in need. We've highlighted the challenges our customers face, making the case for a fairer social security system and better pay for people on low incomes. We've expanded our care and support offer and we've made great progress in modernising services, building quality homes and improving neighbourhoods through challenging times.
"His commitment to our social purpose and Peabody has been highly effective, and I wish him all the very best for the future."
In September, the association retained its 'A' credit rating from Standard & Poor's, with the agency noting that despite the impact of coronavirus, its profitability and debt service coverage will continue to improve.
The credit ratings agency said the housing association had reported weaker-than-anticipated EBITDA in the financial year ending March 2020 which, combined with the coronavirus lockdown in the current year, would weigh on the group's adjusted credit metrics for the current financial year.
But it forecast that Peabody's financial status will improve as it continues to generate "solid earnings" from its social and affordable rent properties, leading to the agency affirming its 'A' long-term rating.
The London and South East-based group reported surplus after tax of £122m in its 2019/20 accounts earlier this year, up from £106m in 2019. That excluded the 'gift on acquisition' of £347m from 9,000-home Town & Country Housing, which joined the group in May 2019, but did include £8m of tax credits, making the group's overall surplus for the year £461m before tax. Operating surplus from social housing rose £14m to £134m during the year, while the margin remained flat at 32 per cent.
The accounts also showed the group invested £32m in building safety work during the year (up from £19m in 2019), contributing to a total investment of £113m in existing homes.