News
17 May 2021
by Sarah Williams
Origin Housing has signed a 'green' labelled private placement with four North American investors, which sees it commit to using the proceeds to deliver energy-efficient buildings.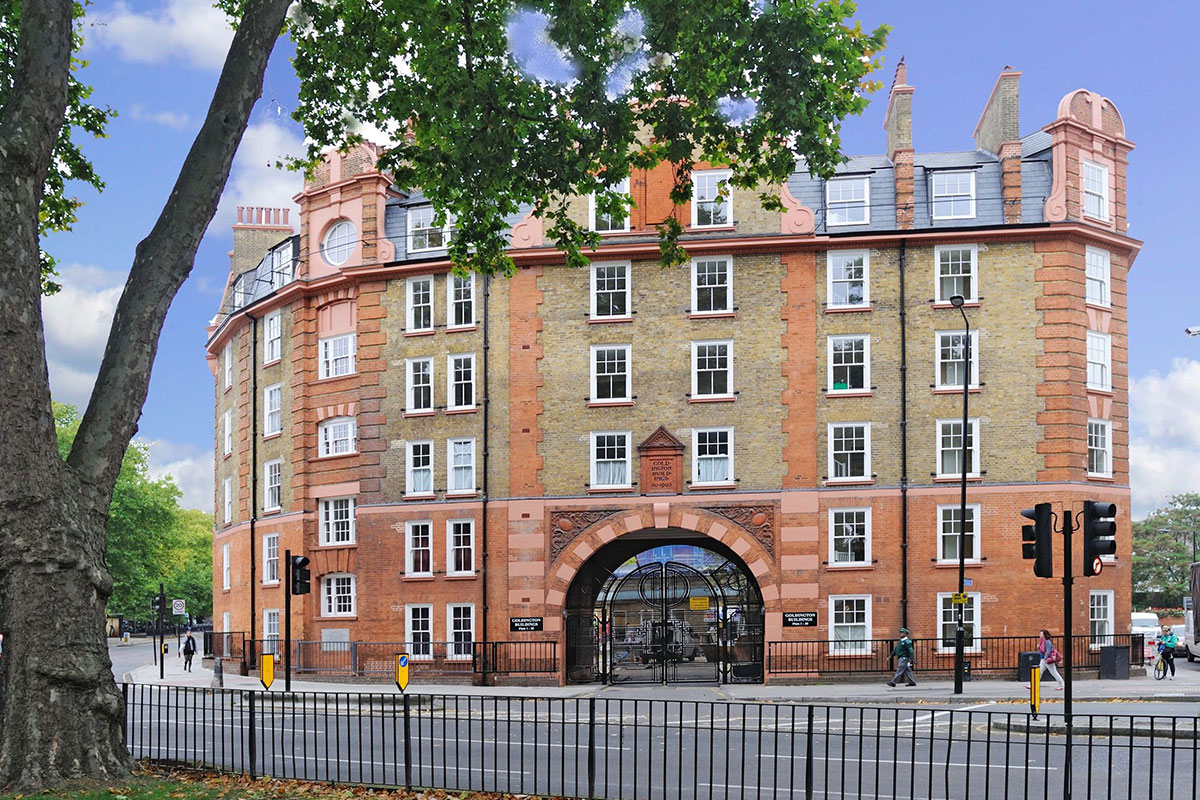 A mansion block owned by Origin Housing (picture: Origin)
The £120m deal stems from work undertaken by the 7,000-home association this year to develop a green framework in line with the Loan Market Association's green loan principles. The London and North Hertfordshire-based group will use the proceeds to finance and refinance buildings with an Energy Performance Certificate rating of A or B.
The precise tenor or tenors on the placement were not disclosed, but Origin said that the deal was "placed in a range of long-dated tenors from 15 to 30 years with four North American investors".
The association would not disclose the names of the funders, or the pricing on the deal, but it said that the four investors are new to the group with one also "new to UK social housing".
The transaction comes amid a slew of environmental, social and governance (ESG) finance in the sector, including moves by several more housing associations to issue 'sustainability' bonds or to develop sustainable financing frameworks.
Origin's deal is understood to be only the second private placement in the sector to be linked to ESG factors, following an £85m deal between Believe Housing and LGIM Real Assets (part of Legal & General) in April.
However, the two private placements take a different approach to linkage, making this a first-of-a-kind transaction for the sector, among known deals to date.
---
---
The earlier placement functions in a similar way to sustainability-linked loans in the banking market where an interest rate discount is offered should the borrower meet pre-agreed targets around ESG indicators. By contrast, Origin's deal takes a 'use of proceeds' approach more akin to green or sustainability bonds in the capital markets, where KPIs are not involved but the borrower instead commits to using the funding for green or sustainable projects.
Origin, which has an 'A' credit rating from agency Fitch, has previously accessed the US private placement market in 2013 and 2017, agreeing £50m and £30m respectively with investors.
Both transactions involved Great West Life & Annuity Insurance Company (now the Canada Life Assurance Company), Massachusetts Mutual Life Insurance Company and Babson Capital (now Barings).
On Origin's most recent deal, Chatham Financial acted as treasury advisors, with NatWest as sole private placement agent and ESG structuring advisor.
Gloria Yang, deputy chief executive and finance director at Origin, said: "With our long and established social value credentials and our commitment to environmental sustainability, we are very pleased to bring four new investors on board to support our investment in homes and local communities. One of the investors is new to UK social housing and we have no doubt they will be investing more into the sector."
George Flynn, vice-president – debt and financing solutions at NatWest, said: "We are delighted to have supported Origin in this innovative and landmark transaction which, we believe, is the first LMA-aligned use of proceeds in a green private placement for a housing association."
He added: "The transaction's competitive pricing and strong investor interest, including a new investor to the social housing sector, is testament to Origin's strong credit story and management's efforts during the distribution phase, highlighting the importance of a well-structured and considered approach to the private placement market."
According to Chatham, interest in the deal led Origin to borrow a further £40m because of investor interest. "While it initially planned to raise £80m, the issue was heavily oversubscribed on very aggressive terms and the increase in size to £120m reflects this," Chatham said.
Funds will be received by the association's Origin Finance 2 treasury vehicle. The registered provider's legal advisor was Trowers & Hamlins, with funders' legal advice from Greenberg Traurig and valuation from JLL. The security trustee is Law Debenture.
Earlier this year, Origin agreed a £50m debt facility with Northern Ireland-based lender Danske Bank as part of its plans to build around 1,000 new homes.
Sign up for your delegate pass for the Social Housing Finance Conference
Hear from expert speakers on the topic of 'new routes to markets' at the Social Housing Finance Conference taking place 18-20 May.
Speakers include Dominic Brindley, director in the corporate financing and risk solutions team at NatWest Markets; Rosemary Farrar, chief financial officer at Platform Housing; and Imran Mubeen, head of treasury at Bromford.