News
24 Feb 2021
by Sarah Williams
NatWest Group has issued its first affordable housing social bond, with use of proceeds linked to the bank's portfolio of loans to UK housing associations.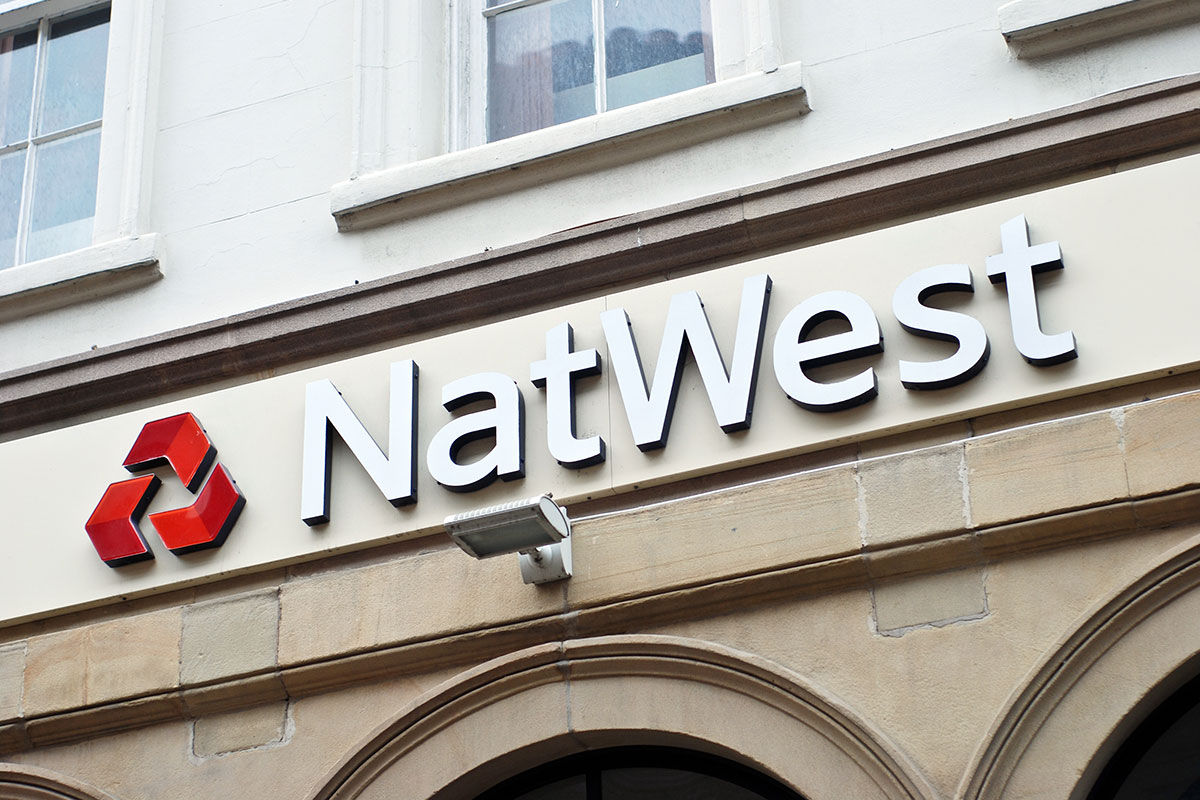 Picture: Getty
Sharelines
---
---
[email protected] has issued its first affordable housing social bond, in a €1bn issuance, with use of proceeds linked to its UK social housing portfolio of lending #UKhousing #SocialHousingFinance #ESG
---
Investor demand for the €1bn bond saw the book build quickly, with subscriptions approaching nearly €5bn at their peak, according to the bank. This supported pricing at euro mid-swaps + 90bps.
Issued from the group's £40bn Euro-Medium Term Note programme, established in November, the bond is the first by a UK bank to link proceeds to affordable housing.
Proceeds will be allocated to a pool of NatWest's loans to not-for-profit registered providers, including new and existing lending.
The bond is the second in which the bank has adopted a 'social' label in line with International Capital Markets Association (ICMA) principles. Its first €750m social issuance in November 2019 was linked to NatWest's circa £2.5bn of existing lending to small and medium-sized enterprises operating in areas of the UK with the highest levels of unemployment and lowest job creation.
---
---
In May 2020, it then issued a $600m green bond with proceeds allocated to 13 renewable energy projects across the UK.
The bonds follow the establishment of the bank's green, social, and sustainability (GSS) bond framework in July 2019, which it updated in October 2020. Both versions of the framework received a second party opinion (SPO) from Sustainalytics.
Commenting on the issuance, Alison Rose, chief executive of NatWest, said: "The launch of our inaugural affordable housing social bond reinforces our pledge to provide £3bn of funding to the affordable housing sector by the end of 2022. The proceeds from this bond will help fund the provision of affordable housing in the UK, resulting in positive social impacts and helping to reduce inequalities in communities across the country, a number of which have been severely impacted as a result of the pandemic.
"As the third bond issued from our green, social and sustainability bond framework, it helps to underline our commitment to the green and social sectors."
While the issuance is the first by a UK bank to be linked to affordable housing, the social housing sector has itself seen a growing handful of bonds issued in alignment with ICMA social or sustainable bond principles to fund associations' activities.
Housing association bond aggregator MORhomes issued its first 'social' bond in February 2019, and has recently extended its framework to encompass 'sustainability' – meaning that both 'social' and 'green' bond principles are incorporated.
Large housing associations Clarion and Aster have both issued 'sustainability' bonds – in 2020 and 2021 respectively – since establishing their own sustainability financing frameworks via different routes. A number of other associations have adopted similar frameworks but have not yet used them to approach the capital markets.
And back in 2014, Cross Keys Homes issued what is thought to have been the sector's first ever 'green' bond.
"Width and breadth" of sustainable issuance
Speaking to Social Housing, Dominic Brindley, director of corporate financing and risk solutions at NatWest Markets, said that the bank's three bonds under its GSS framework showed the "width and breadth of types of funding that these frameworks can be used to fund".
He added: "Equally some of the frameworks that we've put together for names in the social housing sector or that we are in the process of also allow for green social and sustainable issuance."
Full allocation of the proceeds of yesterday's bond is expected over the next 12 months. In calendar year 2020, NatWest completed 42 deals with housing associations, worth £2.8bn, including £1.2bn of new money.
Stuart Heslop, NatWest's head of UK housing, told Social Housing that while the value of the bond issued and the bank's £3bn commitment to lending in the sector should not be seen as directly linked, "clearly we've got a pretty strong work in progress just now, and that might be something that could be used in the future".