News
23 Dec 2020
by Gavriel Hollander
Metropolitan Thames Valley Housing (MTVH) has taken out a £50m sustainability-linked loan (SLL) from BNP Paribas in the latest funding deal supported by environmental, social and governance targets.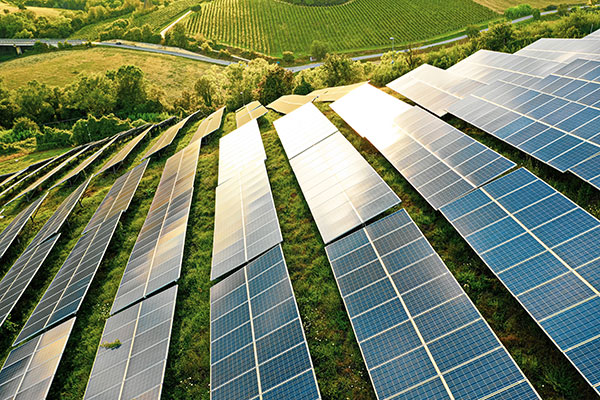 The interest margin is linked to MTVH hitting certain environmental targets, such as reducing greenhouse gas emissions (picture: Getty)
The three-year revolving credit facility has an interest margin linked to the London housing association hitting certain environmental targets, such as reducing greenhouse gas emissions from its offices and homes.
The facility will also move away from being LIBOR-linked, with the index being phased out during 2021. Instead, it will have multiple interest periods linked to SONIA.
SLLs have gained increasing traction in the social housing sector in recent years, with more than £500m either completed or thought to be in the pipeline for 2020 back in February.
BNP Paribas itself completed its first SLL in 2018, and this year agreed a five-year £100m revolving credit facility for Clarion, with rates tied to employment KPIs.
Meanwhile, last month saw more than 30 funders and over 40 housing associations become early adopters of the sector's first sustainability reporting standard for ESG, with the hope that it could help to unlock billions of pounds of new investment.
---
---
Commenting on the MTVH deal, Anne Marie Verstraeten, UK country head at BNP Paribas, said: "MTVH has demonstrated that funding structures, commercial strategy and the demands of the climate crisis need not be at odds.
"As an active member of the Coalition for the Energy Efficiency of Buildings, BNP Paribas knows that decarbonising the built environment is essential for achieving net zero in the UK. In MTVH we found a partner whose understanding matches our own."
Donald McKenzie, director of corporate finance at MTVH, said: "We're committed to supporting the decarbonisation of social housing in the UK, and this innovative loan with BNP Paribas is one of the ways in which we're playing our part.
"By meeting sustainability targets to help fund our business we can cut the cost of our debt, further build our financial strength and free up more funds to achieve our ambition of providing more affordable homes and supporting our residents and customers to live well."