News
24 Sep 2021
by James Twomey
Care providers including three housing associations have signed a joint letter to government urging support in the wake of a staff shortages "crisis".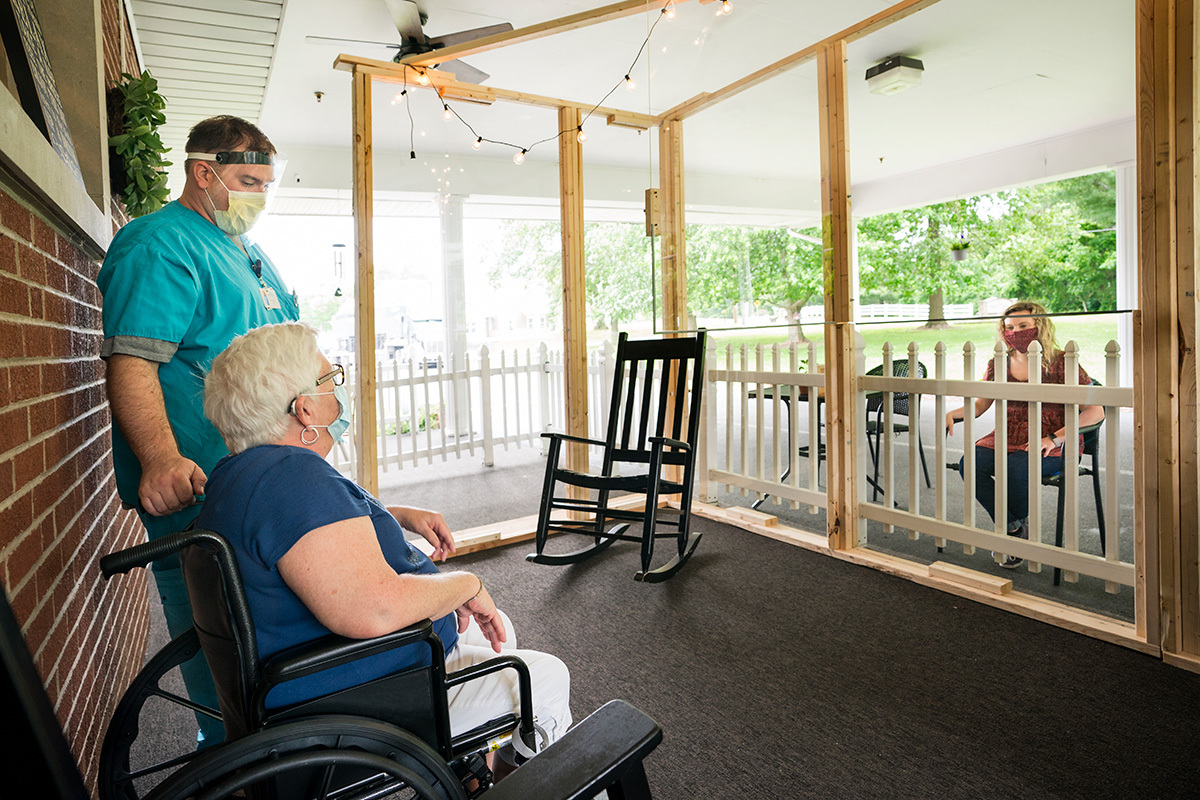 Picture: Getty
Chief executives from the three specialist registered providers – Sanctuary Group, Anchor Hanover and Methodist Homes Housing Association (MHA) – said in the letter they believed the shortage had come about after "many years of underfunding in the sector". The call to government, sent this week (22 September), was also co-signed by not-for-profit care provider The Orders of St John Care Trust and membership body the National Care Forum.
Staff turnover in the care sector is believed to be in the region of 30 per cent and rising, with a recent survey of more than 2,000 services from the National Care Forum revealing that 74 per cent of providers have seen an increase in staff exits. The survey also showed that half of the care workers that had left the sector did so as a result of stress, and 44 per cent left to find better pay. There are also believed to be 112,000 care staff vacancies across the country.
The joint letter said: "Not only are these workforce issues causing our services to be stretched, they are also preventing organisations like ours from providing essential care to more people who need it. This is inevitably leading to more people having to stay in hospital unnecessarily when they are unable to access care packages and be safely discharged."
Sarah Jones, chief financial officer at Anchor Hanover, told Social Housing that the provider's scale meant that it was better positioned to manage the challenges than smaller providers might be able to.
---
---
Ms Jones said: "The recruitment challenges in the sector are significant, particularly within care services. However, as England's largest not-for-profit provider of care and housing for people in later life, Anchor Hanover's scale, wide range of services and strong commitment to enabling colleagues to build their careers, provides a resilience and ability to absorb extra costs better than some other providers may be able to. Demand for our services remains extremely strong and that is unlikely to reduce."
The joint letter – addressed to the home secretary, the secretary of health and social care, and the chancellor – asked the government to offer a retention bonus to care staff, enable overseas workers to fill the roles and launch a national recruitment campaign, among other suggestions, to boost staff numbers in the sector.
Sam Monaghan, chief executive of MHA, told Social Housing that the provider was asking employees to take on new tasks that they would not necessarily perform to accommodate the staff shortages and that they were unable to accept new care home admissions.
Mr Monaghan said: "Across MHA, we have had instances of people in all types of roles safely covering a variety of tasks outside their usual remit, as well as having to turn down care home admissions or new care packages for our retirement living residents because we do not have adequate staffing levels and we will not compromise the safety and wellbeing of existing residents.
"Without sufficient care workers, care providers won't be able to prevent hospital admissions and won't be able to help make sure older people are not staying in hospital longer than needed."
The joint letter also stated that the staff shortage was "compounded" by staff exhaustion from the pandemic and "different approaches on mandatory vaccine regulations".
Craig Moule, chief executive at Sanctuary, said that the government would have to step in to ensure vulnerable people receive proper care.
Mr Moule said: "While our staff continue to work incredibly hard to provide the highest possible standards of care, without government intervention to help increase the number of workers in the care sector and recognise the dedication the current workforce has shown, we are concerned that more and more of the country's most vulnerable people may not receive the essential care they need."
The report from the National Care Forum also revealed that care staff are facing a £7,000 pay gap to those with similar skills and responsibilities in equivalent roles in health and education.
A Department of Health and Social Care spokesperson said: "We are hugely grateful for the dedication and hard work of adult social care staff, especially during the pandemic.
"On top of giving councils over £1bn extra funding for social care in 2021-22, we will provide £5.4bn to reform social care, of which at least £500m will support the development and well-being of the care workforce.
"We continue to work with local authorities and providers to ensure we have the right number of staff to deliver high-quality care and meet increasing demand, including by running national recruitment campaigns."