News
10 Sep 2021
by James Wilmore
L&Q has become the latest housing association to publish a sustainable finance framework as it aims to raise ESG-related funds and decarbonise its homes.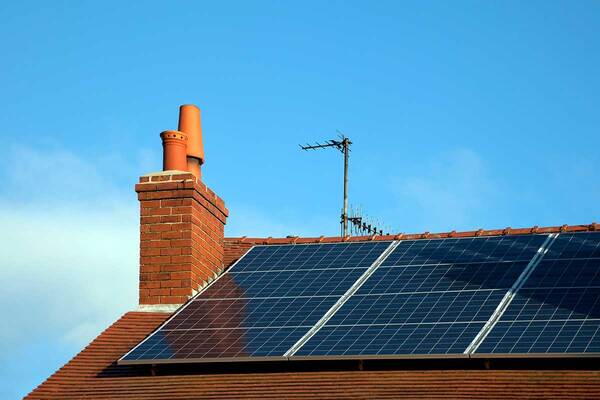 Picture: Getty
The G15 landlord, which manages around 107,000 homes, said it will use the new framework to access loans and bonds recognised as "green", "social" or "sustainability-linked".
For sustainability-linked debt-raising, L&Q said it will choose one, or several, key performance indicators relating to carbon emissions, energy efficiency of residents' homes, delivery of affordable homes and "community investment".
One of the eligible categories detailed in the framework, known as 'green buildings', could see L&Q report on the proportion of its new homes that have an Energy Performance Certificate of Band B or higher.
The 63-page document refers to energy saving "technologies" but does not specify what these could be.
---
---
The government has set a target of 600,000 heat pump installations a year by 2028. But in an interview with Social Housing Geeta Nanda, chair of the G15, raised questions over whether they are suitable for smaller properties.
L&Q joins a string of other social housing landlords looking to use their ESG credentials to raise money on the capital markets. Clarion, Metropolitan Thames Valley, Platform, Stonewater, Anchor Hanover and Flagship are among those who have raised funds this way.
Like many of its peers, L&Q is facing the challenge of retrofitting homes, while dealing with major fire safety costs. Last month the G15 member revealed that "virtually all" of its tall buildings so far inspected post-Grenfell had found "significant defects".
"Housing associations like L&Q want to be at the forefront of decarbonisation, but the sector is facing a huge challenge: how to finance net-zero ambitions whilst delivering a major programme of safety remediation work, improving residents' existing homes, and building thousands of much-needed new homes," said Martin Watts, director of treasury at L&Q.
The group has also been among those that have come under the media spotlight for poor conditions faced by some tenants. In May L&Q apologised for the conditions one resident faced at a flat in London.
Earlier this year, the group revealed that it was significantly dialling down its development plans. Previously L&Q had a target of delivering 100,000 new homes by 2027/28.
The framework confirmed that L&Q now has a target to build 30,000 new homes by 2030. As part of this, it is aiming to build 8,000 new homes by 2024.
L&Q's long-term goal is to be a net-zero business by 2050.