News
21 Jul 2021
by James Wilmore
Housing Secretary Robert Jenrick has said he has struck an agreement with major mortgage lenders so that leaseholders in blocks under 18 metres should no longer need an EWS1 form.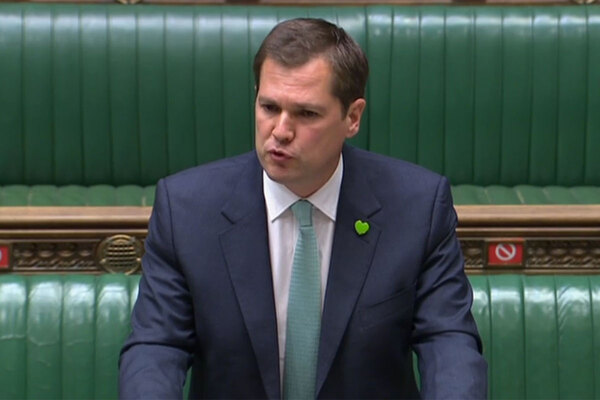 Jenrick-parliament-140621.jpg
Mr Jenrick said today that new advice from a government-commissioned independent group of fire safety experts had found there was "no systemic risk of fire" in blocks of flats under 18 metres.
He said he had "already agreed with many major lenders that lower-rise buildings will no longer need an EWS1 form, and the presumption should be that these homes can be bought and sold as normal".
HSBC UK, Barclays, Lloyds Banking Group and others have "committed to review their practices" following the independent advice, the Ministry of Housing, Communities and Local Government (MHCLG) said.
Mr Jenrick hailed the move as a "significant step" for leaseholders who have been unable to sell or remortgage their property because of needing an EWS1 form.
In the wake of the Grenfell fire, EWS1 forms were developed to give information to mortgage lenders and valuers on whether a block's external wall system contained dangerous materials. However, it has led to a crisis with thousands of leaseholders being unable to sell their flats, or facing delays, some even in buildings without cladding.
Leaseholders have also faced hefty bills for remediation work that is unnecessary, MHCLG said.
However MHCLG added that it was calling on other lenders to "demonstrate leadership by working rapidly to update guidance and policies in line with the expert advice".
According to the expert advice, referred to by Mr Jenrick today, it states that fire risks should be managed wherever possible through measures such as alarm systems or sprinklers, and that the overwhelming majority of medium and low- rise buildings (those under 18m) with cladding should not require expensive remediation.
---
---
The announcement was made during the second reading of the Building Safety Bill, which will bring in a host of new regulations around how homes are built and maintained.
Geeta Nanda, chair of the G15, said the announcement on EWS1 forms was welcome. But she added: "Ensuring this guidance is adhered to by lenders and insurers remains the critical issue and we look forward to working with government, RICS, and others to make sure this happens."
She also called on the government's building safety fund to be extended to cover socially rented homes. "Building safety works should be determined on the risk a building poses, not who lives in it," Ms Nanda added.
Last month Ms Nanda told Social Housing that the estimated £3bn bill that G15 members are facing for fire safety work over the next decade is "only going to go up".