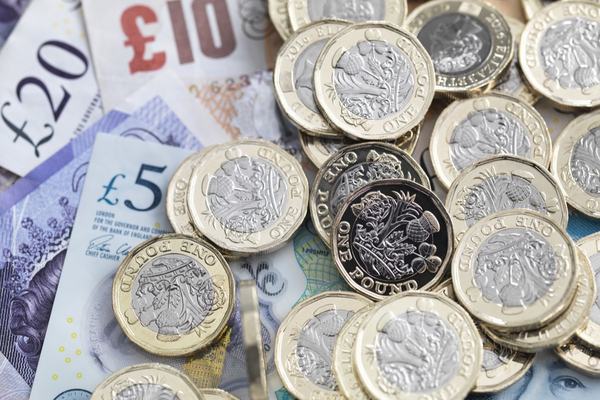 Double impact
Although not specifically badged as an 'impact' fund, the potential "two for one" social impact the partnership could achieve – in delivering affordable housing assets as well as freeing up capital for Hyde to reinvest – is seen as an additional attraction for investors, Mr Greaves said.
"We know Hyde will take that capital and go and do something responsible with it, and that is a really important point that is not wasted on the investor base at all," he said.
Mr Denton added that the new partnership would support a route for a "broader range of compassionate institutional pension fund money to invest in the sector – you don't have to have the scale of an L&G".
He also revealed that the partners would likely seek to access Homes England's grant regime in time. Hyde is itself a strategic partner with the agency.
Last month (February), Homes England announced that for-profit registered providers, as well as developers and councils, would be able to apply to become strategic partners with the agency for the first time.
Partnership approach
Hyde's 30-year strategic plan, published last year, sets out the group's desire to work with a variety of partners such as local authorities, fellow housing associations and investors with shared goals, to deliver new homes.
In its partnership with M&G, the group will play three distinct roles. Alongside managing and maintaining the properties owned by the fund, Hyde will also bring forward sites as development partner to M&G. Finally, it is an investor into the fund itself.
Mr Denton said that the provider had chosen to invest into the fund in part to show "alignment of interest" and partly because Hyde's board had assessed the investment to be a "good risk-adjusted return". However Hyde is unlikely to increase its investment as the fund grows.
The association's last narrative judgement from the Regulator of Social Housing in April 2020 referred to the group's adoption of "new and innovative" partnerships and vehicles as part of a large development programme, which it said "exposes Hyde to material financial risks, some of which may be outside its control". The group is graded G1/V1.
From a governance perspective, Mr Denton said Hyde had been careful to ensure there was no "conflict of interest" in terms of the group's involvement in the fund.
Meanwhile, M&G's for-profit registered provider has its own separate board in place.
In time, M&G may also seek to work with further partners alongside Hyde.
Mr Greaves said: "We relish the opportunity to work with Hyde – and to hopefully grow partnerships with other organisations in time – which will help to make a more speedy, positive impact on the delivery of much-needed housing stock."
Commenting on the new partnership and Homes England's investment into the fund, Gordon More, interim chief executive at the agency, said: "Securing new institutional capital to increase the delivery of new affordable homes is a priority for Homes England.
"Today's investment is a signal to both domestic and international institutional capital that the government supports sustainable long-term investment in affordable housing to meet the needs of communities across the country."
Paul Tysoe, investment manager for both the Cambridgeshire and Northamptonshire Local Government Pension Funds, added: "For income-seeking investors such as pension funds, shared ownership offers another means of diversification due to the sector's low correlation with other asset classes and long-term, inflation-linked income with exposure to house price growth.
"Having invested in the M&G UK Residential Property Fund since 2017, we have the comfort of its track record, expertise and ESG credentials, and we welcome the positive social impact that this new fund represents."