News
10 Jun 2021
by Sarah Williams
Peter Denton, the chief executive of Hyde Group and a former real estate investor, is set to take up the reins at the government's housing agency, according to a leading national publication.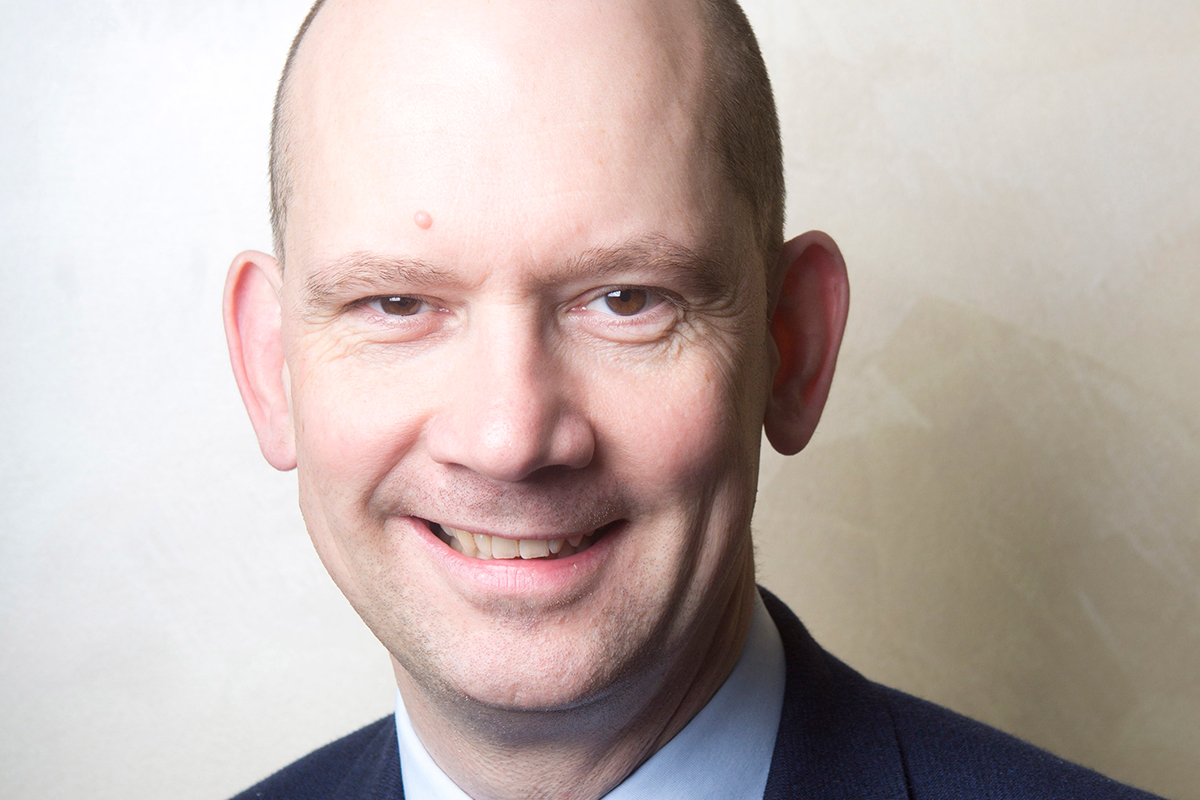 Peter Denton, chief executive of Hyde Group, is reported to be the preferred candidate to become Homes England CEO
Sharelines
---
---
Peter Denton, the chief executive of Hyde Group and a former real estate investor, is reported to be the preferred candidate for the new CEO of Homes England, the government's housing accelerator #UKhousing #SocialHousingFinance
---
The role of Homes England chief executive has been vacant since Nick Walkley resigned in January and stepped down at the end of February after nearly four years in post.
In an article this morning, The Times said that Mr Denton had been "selected as the preferred candidate" to run the agency.
In response to a query from Social Housing, Homes England said that it had not yet confirmed an appointment to the position of chief executive. Hyde Group was unable to comment.
Mr Denton, who has a background in pan-European real estate investment, became chief executive of Hyde in September 2019 after two and half years as group finance director.
He joined the circa 48,300-home group in February 2017 from Starwood Capital Group.
---
---
Innovative approach
As chief executive, Mr Denton has led a wave of innovation with regard to the way the organisation funds its new-build activity amid the growing financial pressures facing housing associations as they invest in existing stock.
This has centred around championing partnerships with stakeholders including institutional investors as well as advocating an 'ownership-blind' approach to homes managed, but not necessarily owned, by the group.
This has included plans to launch Hyde's own for-profit registered provider, as first revealed by Social Housing a year ago, as well as partnering with M&G to deliver a £500m pipeline of shared ownership homes through the latter's for-profit provider.
Hyde's endeavours to pioneer new financial models have not gone unnoticed by the Regulator of Social Housing, with the association's last narrative judgement in April 2020 referring to its adoption of "new and innovative" partnerships and vehicles as part of a large development programme, which it said "exposes Hyde to material financial risks, some of which may be outside its control".
However, the group remains compliant with its standards, with G1/V2 ratings.
In April, Social Housing revealed that Hyde had teamed up with four of the UK's biggest housing associations nationally to form a partnership to tackle energy efficiency and decarbonisation across their combined 300,000 homes.
As finance director, Mr Denton undertook the £760m refinancing of the group's parent entity Hyde Housing Association in 2017, and oversaw a restructuring of its £1bn swaps portfolio.
Later, the group arranged a £350m funding exercise, including a seven-year £150m club deal with five banks, leaving it with £500m of liquidity to see it through the next five years without the need to raise further finance.
'Continued transformation'
Homes England is chaired by Peter Freeman, co-founder of property development firm Argent, whose appointment was announced in September last year.
At the time, the government said that Mr Freeman would lead the "continued transformation" of the housing delivery agency into a "commercially focused organisation that works with the public, private and voluntary sector to deliver much-needed homes and infrastructure across the country".
In February, the agency revealed that for-profit registered providers would be able to access funding through its strategic partnerships programme for the first time, along with new eligibility for local authorities and developers.