Responsible investors are backing a new framework that brings risk, return and impact into sharper focus, writes Sarah Forster, of The Good Economy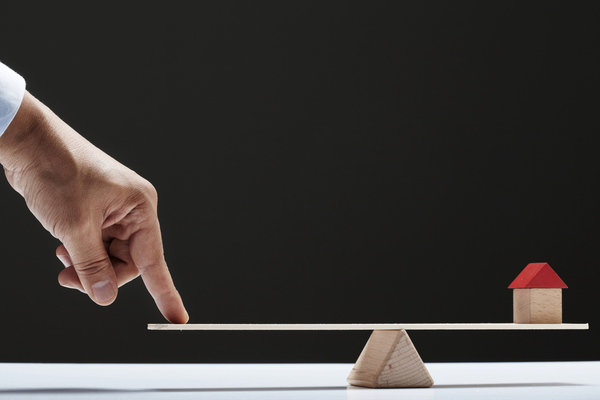 Sharing investment risks and returns fairly will be a pivotal factor in alleviating concerns over the value private capital brings to the sector (picture: Getty)
Sharelines
---
Sharing investment risks and returns fairly will be a pivotal factor in alleviating concerns over the value private capital brings to the sector, writes Sarah Forster @TheGood_Economy #UKhousing #SocialHousingFinance
---
Responsible investors are backing a new framework that brings risk, return and impact into sharper focus, writes Sarah Forster @TheGood_Economy #UKhousing #SocialHousingFinance
---
The UK needs more social and affordable housing. Without it, even more households will be at risk of being consigned to temporary accommodation (with their number already close to 100,000, having doubled in the past decade) – and the broader housing crisis that leaves millions in poor quality and unaffordable homes will only worsen.
Private capital has a crucial role to play in driving up supply. The housing sector is unlikely to solve the crisis without drawing on new sources of capital, such as equity-style investment funds, in support of social and affordable providers' mission.
Funds and similar investment vehicles are well suited to this role. Institutional investors' search for long-term sustainable returns is aligned with the social and affordable sector's need for patient capital.
But while enabling housing projects that would otherwise not have been built is clearly beneficial, we need to ensure that private capital serves as a positive force more broadly. It needs to work as a responsible, accountable partner to providers, tenants and other stakeholders.
How can this be achieved? We argue that ensuring responsible partnerships and alleviating concerns over the value private capital brings to the sector hinges on two elements:
Sharing investment risks and returns fairly
Reporting impact to underpin transparency
---
---
A fair share?
As more private capital enters the sector, concerns over institutional investors' motivation and integrity and a possible 'financialisation' of social housing are inevitable. After all, the sector is a public good, funded with public money.
Moreover, its properties are homes for people – not financial assets to be sweated for the maximum possible yield. Accordingly, investment returns generated from this type of asset need to be seen as appropriate and as a reward for the achievement of genuine impact, as well as the assumption of an equitable proportion of risk.
One recent contribution to assessing these questions is Big Society Capital and The Good Economy's launch of a descriptive framework of investment models this month. This tool will help clarify whether partners are sharing risks and returns fairly.
It does so by highlighting which partner – fund or provider – bears which risk elements. This involves breaking the broad notion of risk down into its component areas for the sector: planning/development, political/regulatory, rent policy, repair and void.
In turn, this provides insights that can help answer crucial questions over fairness. Do funds' financial returns align with the level of risk they assume? Do the partners share risks and returns appropriately?
Comparing like with like
Concerns about some opaqueness in private capital's approach and contribution to the sector need addressing. Equally, comparing housing investment funds is difficult in the absence of a common standard for measuring, reporting and understanding their full impact.
Both aspects help explain why Big Society Capital and The Good Economy also launched an impact reporting framework this month. Ten investment managers and the Association of Real Estate Funds (AREF) contributed to the project, which aims to highlight impact arising out of responsible partnerships between equity investment funds and RPs.
Developed as part of a broader effort to codify best practice that also includes November 2020's ESG Sustainability Reporting Standard (SRS) for Social Housing, the framework is targeted to funds seeking to support providers constructively. Crucially, it provides them with a consistent and transparent way of reporting on impact.
This is relevant to both asset owners and social and affordable housing providers. Each is better equipped to select funds with which to work when they can make meaningful comparisons of performance and impact.
Fund managers that adopt the framework must integrate it into their fund measurement and reporting plans. They are also required to commit to its reporting expectations.
Positive contribution
When the fair sharing of risks and returns and transparent reporting of impact is assured through these kinds of tools, we see real scope for private capital to contribute positively and significantly to the social and affordable housing sector. For a country in a deep housing crisis, that is a welcome development.
Sarah Forster, chief executive, The Good Economy