Comment
17 Jun 2021
by Alex Morgan and Catherine Wilson
Alex Morgan of Savills Financial Consultants and Catherine Wilson of Savills reflect on the challenge of weakening interest cover, and what providers can do to address it in the shorter and longer term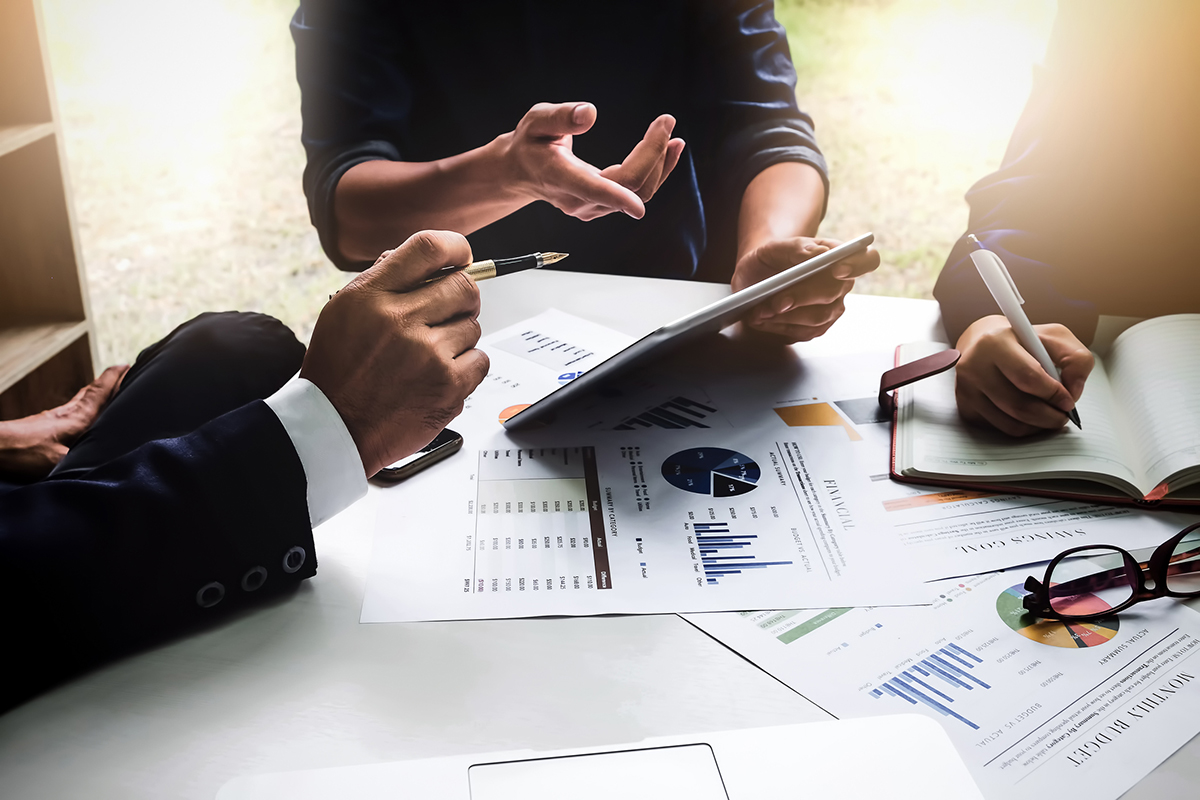 Picture: Getty
The most recent bond and private placement deals show that the appetite to lend to housing associations is far from being sated. The burgeoning interest in sustainability-linked deals is adding further spice to the mix. This continues the trend highlighted in the most recent quarterly report from the Regulator of Social Housing, which found that housing providers agreed a record £15bn in new funding last financial year, with total debt facilities hitting £113bn.
The continued strength of the fabled 'wall of money' should be music to the ears of housing association finance directors at this time. We say this because of the raft of recent unaudited housing association results for 2020/21 that often show flat turnover and tighter margins with increased building safety expenditure and declining sales revenues – and this is before we start to see decarbonisation investment kick in over the coming years. Housing providers need funding, and investors – eager for a reliable safe haven – are keen to provide it.
The sector appears to have enough gearing capacity. But interest cover will grow more challenging as cost pressure grows. Research conducted by Savills and recently unveiled at the Social Housing Finance Conference found that housing associations could see EBITDA MRI interest cover fall from 138 per cent in 2020 to around 125 per cent in 2026. That includes a freeze on planned maintenance spending increases. Organisations are very unlikely to want to allow interest cover to fall this far.
So what are the options to generate more cash flow for housing associations?
---
---
Our research – 'What can housing associations do to ease financial pressure?' – sets out five main areas in which the cash flow of housing providers could be increased:
Grant: The government will need to increase grant rates to reflect increasing build costs to ensure that development remains a priority. This will clearly continue to play a major role – especially in ensuring the continued provision of new affordable homes – and could also help with progress towards decarbonisation goals.
Refinancing: The opportunity exists to refinance to take advantage of the lower rates currently available. The average rate of interest on housing sector debt was four per cent in 2020, and refinancing deals are currently being done at interest rates of around 2.5 per cent. If there was widespread refinancing across the sector and that interest rate could be cut to three per cent by 2026, then EBITDA MRI would rise to 166 per cent. Or, interest cover could be maintained at current levels and an additional £2.8bn spent on planned maintenance.
Streamlining: There is more capacity to be found through active management within the sector. Although some have recently faltered, more mergers are inevitable due to the benefits they can bring in terms of capacity and resilience. Stock rationalisation programmes will continue and are increasing, as focusing stock ownership on core geography (and tenures) can drive operating efficiency. We are seeing trends in sales of extra care, supported and older persons' portfolios to allow housing providers to focus on their core tenures, as well as traditional mixed-tenure 'footprint' rationalisation. There is also scope to release capacity through the sale of parts of established shared ownership portfolios – such as the Hyde and M&G deal in March for 422 shared ownership homes. Hyde continues to own a large number of shared ownership homes – by selling some of these and retaining the management, Hyde has the benefit of capital for reinvestment, plus continuity of service for leaseholders. The capital invested in holding shared ownership homes returns only 2.75 per cent per year – less than the average cost of borrowing. Sale of part of shared ownership stock holdings allows this capital to be reinvested in assets of greater value to the business.
New equity: It remains the case that large volumes of private capital are seeking opportunities in affordable housing investment. Partnerships with institutional investors and new entrants could help maintain development programmes, while ensuring sufficient resources to invest in existing homes.
Delay: Perhaps postpone spending on decarbonisation and instead increase capacity by building new homes? The new 2035 target for a 78 per cent carbon cut makes this option difficult. Cutting development plans is a means by which housing providers have eased pressure on interest cover in the past. Our calculations show that if the sector provided only an additional 110,000 general needs homes over the five years to 2025 (rather than the 190,000 we assume in our analysis), then interest cover would remain at current levels. However, clearly that would mean fewer affordable homes than otherwise could be the case.
There are some tough choices for housing providers to make in the coming years. What is certain is that failing to rise to the challenges faced is not an option. Rectifying building safety issues is a top priority for landlords and needs to be dealt with as soon as possible.
Decarbonisation is non-negotiable and fundamental to the long-term viability of the sector's housing assets. If development is to remain a priority, new ways of delivering additional affordable homes will be needed and should continue to be explored. Securing additional interest cover is central to all of these issues.
Catherine Wilson, director – affordable housing valuations, Savills, and Alex Morgan director, Savills Financial Consultants