News
29 Apr 2021
by James Wilmore
One of the North East's largest housing associations has secured £85m in a private placement from a Legal & General subsidiary with the pricing linked to the landlord's decarbonisation efforts, in what is believed to be a sector first.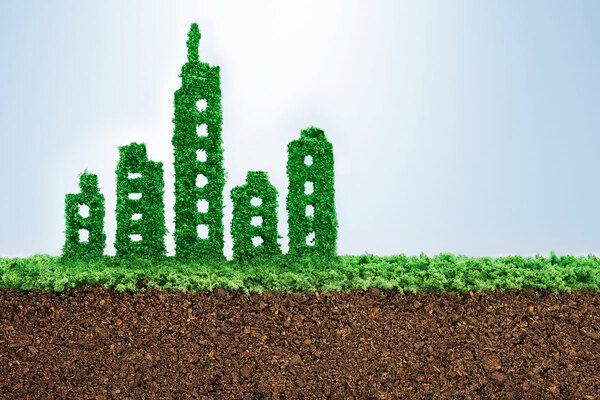 Picture: Getty
Believe Housing, which operates 18,000 homes, has secured the 32.5-year financing from the insurance giant's LGIM Real Assets division as part of a broader refinancing of its legacy LSVT loan.
The transaction marks the first known sustainability-linked private placement for a housing association.
The rate on the financing was not disclosed, but LGIM Real Assets said pricing on the notes was linked to Believe's "energy transition".
A spokesperson for LGIM Real Assets said Believe would "benefit from a lower coupon" once it achieves the targets.
The mechanism is understood to work in a similar way to sustainability-linked loan products in the banking market, which an increasing number of housing associations are signing up to, where the borrower receives a set discount on the interest rate if pre-agreed environmental, social or governance (ESG) targets are met.
Last week Believe said it had become the first organisation in the sector to achieve the Carbon Neutral International Standard.
Steve Bolton, head of private corporate debt – Europe at LGIM Real Assets, said: "We're delighted to place decarbonisation firmly at the centre of the investment, rather than something that's talked about on the side-lines."
Investors and funders are becoming increasingly focused on the environmental, social and governance (ESG) efforts of providers. Lloyds Banking Group said last month that at least a third of the £1.5bn social housing funding it is providing this year will be ESG-linked.
---
---
Believe will use the funds to refinance existing debt and build new homes – which includes plans for around 1,200 new affordable units over the next five years.
Alan Smith, executive director of investment, growth and performance at Believe, said the placement was part of a wider £250m package of investment to grow its new home construction programme, improve existing homes, and increase its investment and support in communities.
"This funding will guarantee that our vision of a life without barriers can be brought to more people right across the region," he said.
It is the second registered provider in the region to agree a private placement with LGIM Assets in the space of six months. Last October, Bernicia agreed a £75m deal over a 33-year term.
L&G is also making moves in the affordable housing market having launched a for-profit registered provider in 2018. It aims to be developing 3,000 homes a year by 2023 and as of last month had completed 800 homes.
Chatham Financial acted as the sole placement agent on the transaction, while the association's legal advisor on the deal and the refinancing was Trowers & Hamlins.