News
13 Sep 2021
by James Wilmore
Home Group has secured £125m through a refinancing to help boost the energy efficiency of its stock.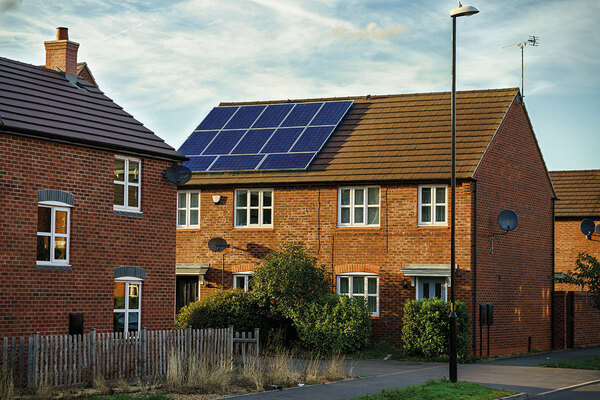 Picture: Getty
The 55,000-home group has agreed a new five-year sustainable revolving credit facility (RCF) with Lloyds Bank, which renews a previous arrangement. The interest rate on the new facility was not disclosed.
As part of the agreement, the Newcastle-based landlord will aim to meet a range of environmental and social targets to gain an undisclosed discount on the loan.
---
---
These include ensuring all its homes are an EPC Rating C by 2030, building around 4,000 energy-efficient homes over the next five years and offering at least 120 apprenticeships annually.
Steve Hallowell, director of treasury and investor relations at Home Group, said: "This funding will be crucial as we continue to develop and invest in the best options for improving the energy efficiency of our current stock of properties, address the need for quality, affordable houses across the country and create jobs."
Many others in the sector have recently used their ESG credentials to gain new financing as investors' appetite for the agenda increases.
Last week, Home Group reported a 36 per cent drop in annual surplus due to the pandemic and a £3.7m impairment on a block of flats with fire safety issues.
Lloyds Bank has pledged to deliver £1.5bn in funding to the social housing sector in 2021, of which it said at least £500m will be dedicated to ESG spending.