News
01 Jun 2021
by James Wilmore
Housing associations have made "permanent" a pandemic-inspired commitment not to evict tenants facing financial hardship, as long as they are engaging with their landlord.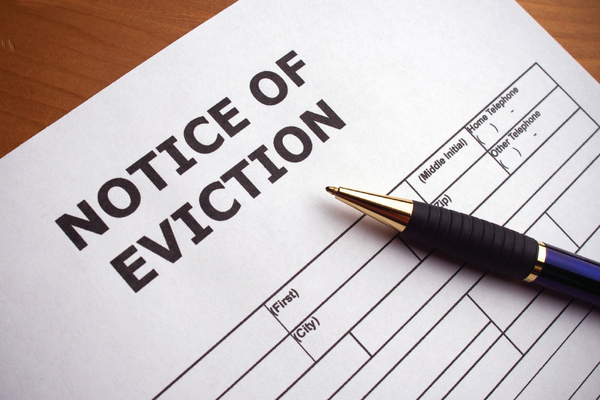 Picture: Getty
As the ban on bailiff-enforced evictions in England came to end yesterday, the National Housing Federation (NHF) said its 800 members had made the pledge, which covers the pandemic "and beyond".
The NHF released a statement of support for tenants at the start of the crisis last year, saying its members would not evict or take legal proceedings against anyone who goes into arrears of rent as a result of COVID-19.
It is understood that after a series of conversations and presentations with its members, which provoked a positive response, the NHF decided to adopt the updated position.
The new pledge said: "No one will be evicted from a housing association home as a result of financial hardship, where they are working (or engaging) with their housing association to get their payments back on track."
---
---
Many housing associations have reported rising rent arrears during the pandemic and fears persist around the financial impact from a potential spike in unemployment as the government's furlough scheme unwinds.
A complete ban on evictions was introduced by the government at the start of the pandemic last year. The bailiff-led ban on evictions has been extended a number of times. However, the government confirmed last month it was ending the moratorium on 31 May.
Separately, housing charity Shelter said this weekend that one in four private renters are worried about losing their home as a result of the ban lifting.
Eviction notice periods, which were extended to six months as an emergency measure during the pandemic, have also been reduced to four months as of today (1 June).
As part of the NHF commitment, social housing landlords have said that legal action will only be taken in "serious circumstances" as a last resort, including cases involving domestic abuse or anti-social behaviour.
Kate Henderson, chief executive at the NHF, said: "Many people who have lost work and struggled to pay their rent during the pandemic are fearful of losing their homes when the ban on bailiffs comes to an end.
"The consequences of this crisis are far-reaching and those worst affected could face financial hardship for years to come."
Housing associations have also committed to helping residents access benefits and support to help those in financial difficulty.
A number of housing associations have publicly endorsed the commitments by tweeting their support. These include Sovereign, Home Group and Beyond Housing.
twitter.com/sovereignha/status/1399460466200612872?s=20