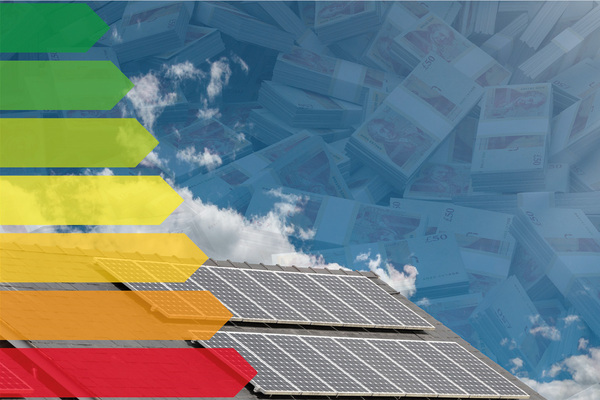 As a result of building safety spend being concentrated in the immediate term and containing a significant non-capitalised element, the direct effect on the EBITDA-MRI indicator is likely to be greater, whereas carbon spend is likely to be more heavily capital in nature in the years to 2050.
Network, which owns around 21,000 homes, does not have an EBITDA-MRI-linked covenant with its lenders. However Mr Benz said the indicator remains important to the business with regard to its credit profile, and in broader conversations with lenders.
Where longer-term spend on retrofit is concerned, Mr Benz said that the constraint of gearing and gearing covenants may become a factor for the group in its path to 2050 should external funding or alternative funding models not become available.
"We are not constrained by gearing in the short term, and we may well be able to weather sustainability funding requirements from our own resources over the next 29 years, but there will be substantial opportunity costs, so
if we have to fund this all from our own resources, our ability to develop is going to be severely curtailed or at some point potentially completely prevented."
Social Housing spoke to partners at several major law firms about the perceived willingness of lenders to agree to covenant flexibility, and what carve-outs might look like.
"We want to make sure the carve-out is for a specific purpose that is absolutely sustainability linked"
Lee Shankland, partner at Addleshaw Goddard, said: "I think lenders broadly are happy to carve out expenditure to remediate fire safety issues, provided that the housing association can demonstrate how soon the money will be spent and when. What we're seeing are some parameters around the period and the maximum spend per year following discussions between borrowers and lenders, with lenders allowing carve-outs for up to two or three years."
He added: "Some, but fewer, lenders are starting to allow carve-outs for cap-expenditure in relation to retrofitting from a net zero perspective."
Julian Barker, partner at Devonshires, has observed two kinds of carve-outs around decarbonisation. "The first allows an additional capped spend each year and the second is a total amount over a period of time like four or five years, but with no specific annual cap. Which one a registered provider goes for depends on their decarbonisation programme. If they are going to do a lot in one year they will go for the latter, or if they want to spread the cost over time they will go for the former."
But he added: "I'm not having clients say that they need this carve-out or they will breach their covenants; it's more that they are being prudent and seeking headroom on their covenants."
Covenant flexibility from lenders may form part of a broader two-way street on sustainability, Louise Leaver, partner at law firm Bevan Brittan, suggested. "[We] are increasingly seeing lenders include requirements for EPC ratings of a certain level with loan agreements and there are two sides to that coin. If the EPC ratings across a borrower's existing stock are to be improved as part of decarbonisation, there will be costs associated with that and those need to be taken into account in financial covenant calculations."
Neil Waller, partner at Trowers & Hamlins, said he would expect to see a "lot of focus on the detail". He added: "If I'm a lender, I'm going to have some healthy scepticism about somebody saying, 'Well I've got to spend £5m on this retrofit, it's all zero carbon anyway, isn't it.' I'd say, 'Well how much of this would you be doing anyway?'"
At NatWest, Stuart Heslop, head of UK housing, said that the bank is likely to focus any agreed flexibilities on "the next two to three years", rather than a longer period. "We want to make sure the carve-out is for a specific purpose that is absolutely sustainability linked. It's not a carve-out to allow a very standard repair or ongoing maintenance issue to be dealt with – it is genuinely to improve the quality of the building itself."
NatWest's Mr Navarro suggested that the bank may also look to tee up carve-outs with a sustainability-linked loan to capture the retrofit activity.