News
27 Jan 2021
by Gavriel Hollander
One Housing Group has been downgraded to a G2 rating for governance by the Regulator of Social Housing (RSH) in its latest set of regulatory judgements.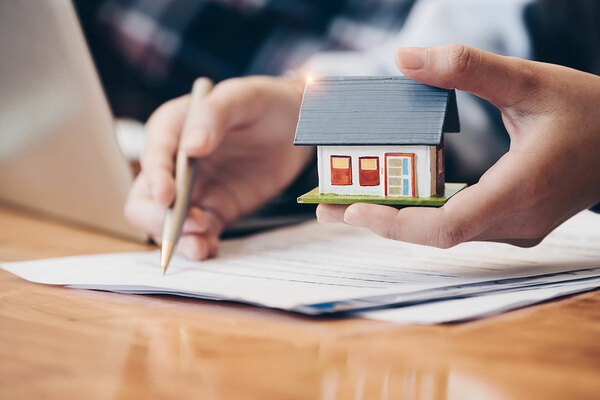 Picture: Getty
The regulator said that the 16,000-home association, a member of the G15 group of the largest London landlords, needed "to improve aspects of its governance arrangements" if it was to continue to be deemed compliant with regulatory standards.
In a regulatory judgment (RJ) published today, the RSH added: "Although the board has taken significant steps to mitigate the risks from some longstanding, legacy business activities, its decision-making has not been consistently supported by accurate data."
One Housing was also handed an unchanged V2 grading for financial viability.
The association has plans to deliver 3,400 new homes over 10 years, 40% of which are intended for outright sale.
In the RJ, the regulator added: "OHG's board recognises there is further work to do to manage the risks within its current operations and is developing a corporate strategy that is fully aligned to its agreed risk appetite."
---
---
The downgrade comes as One Housing revealed an £8.6m loss in its annual accounts for 2019/20, having made a surplus of £12.7m in the previous 12 months. This loss was put down in part to impairment provisions totalling £44m against sites acquired before September 2017, many of which have since been identified as requiring additional work or likely to bring in reduced sales income.
A spokesperson for One Housing said: "We are a strong and robust organisation with good underlying financial strength and so while we're disappointed with the downgrade, we remain a compliant organisation. We are pleased that the regulator acknowledges the cost of our building safety programme. The programme ensures our customers' safety is, and always will be, our top priority. We are confident that we can get back to a G1 by working collaboratively with the regulator, our stakeholders and customers."
Meanwhile, London-based Hexagon Housing Association was given a financial viability downgrade to V2. The regulator said this was because the 4,500-home association's "headroom against funder covenants is limited".
It added: "This lessens Hexagon's ability to manage the financial risks associated with the delivery of its business plan. These risks include exposure to the housing market through sales, delivery of its committed development programme and some uncertainty on the cost of future stock investment requirements."
Hexagon has been contacted for comment.
Two other housing associations were handed governance upgrades, with both 1,400-home Cornerstone Housing and 1,250-home Framework Housing Association now rated at G1.
The regulator said that Devon-based Cornerstone, which was also rated V1 for viability, had "strengthened its approach to stress testing" since its last RJ, leading a new business plan and improved board oversight.
Framework, which operates in the East Midlands, had been assessed in September 2019 as needing to strengthen its board reporting on risk and performance. In the new RJ, the RSH said it had done so, although the association retained its V2 rating for viability.
The regulator also re-affirmed its gradings for five other associations, including The Guinness Partnership which retained its G1/V2 ratings.
Regulatory judgements on 27 January
| | | |
| --- | --- | --- |
| Provider | Governance rating | Viability rating |
| Brunelcare | G2 | V2 |
| Cornerstone Housing | G1 | V1 |
| First Garden Cities Homes | G1 | V1 |
| Framework Housing Association | G1 | V2 |
| The Guinness Partnership | G1 | V2 |
| Hexagon Housing Association | G1 | V2 |
| One Housing Group | G2 | V2 |
| Swan Housing Association | G2 | V2 |
| Watford Community Housing Trust | G1 | V1 |