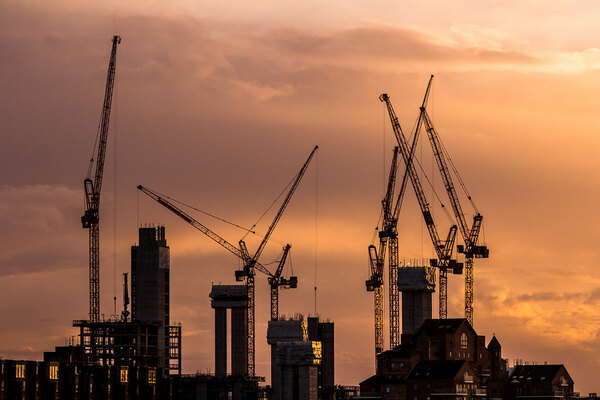 Development/sales
As the capital's housing market continues to show slow growth, amid a softening of demand during the pandemic, housing associations have rowed back on their plans.
NHG previously reduced its development following a review in November 2018 triggered by the volume of unsold units. It said that its programme is now "reset" to a target of 1,400 new homes per year, down from an original target upon merger of 2,700 homes annually. Spend on new housing decreased from £654m in 2018/19, to £470m in 2019/20 and £335m in 2020/21.
The new target includes a higher split of homes for social, affordable and London Affordable Rent, it said.
Optivo said: "To keep our financial metrics where we want them, we're easing our pace of development growth and weighting future projects to affordable lettings rather than sales."
L&Q, which earlier this year revealed that its long-term development target was being relaxed, said its current development pipeline totals an estimated £5.2bn.
At the same time, Waqar Ahmed, L&Q's group finance director, said the expectation was that it would "divert a greater level of expenditure towards our residents' existing homes".
The group also revealed that the average selling price, including joint ventures, for outright market sales during the last year was £495,000, compared to £612,000 the previous year. Of these, 63 per cent were Help to Buy, compared with 74 per cent the prior year.
L&Q said the average selling price of first-tranche shared ownership sales during the year was £427,000, against £387,000 the previous year, with an average first tranche sale of 33 per cent.
Surpluses, turnover and debt
Despite the pandemic, all four of the G15 members reported growth for their bottom lines.
L&Q reported that its EBITDA rose 26 per cent to £382m in the past year, but it did not disclose a post-tax surplus figure. Turnover rose 15 per cent to £1.05bn. Net debt edged down to £5.4bn. Looking ahead, L&Q said it expected its post-tax surplus in the current year to be between £230m and £250m.
MTVH said its post-tax surplus in the year to March 2021 rose 24 per cent to £61.1m. Revenue fell four per cent to £446m. The group saw net debt fall to £1.9bn from £2bn the prior year, which it attributed to "a year of strong cash generation boosted by a good sales market and some delayed development spend".
Optivo reported a 15 per cent increase in post-tax surplus to £103m, off an increased turnover of £331m. Total debt was flat at £1.49bn.
NHG said it had budgeted for a surplus of £101.2m for the last financial year and expects the final figure to be "significantly higher that this". It did not disclose a turnover figure. Net debt stood at £3.4bn.