News
10 Aug 2021
by James Wilmore
A for-profit social housing provider, established by two former Crest Nicholson chiefs, has officially been registered with the Regulator of Social Housing.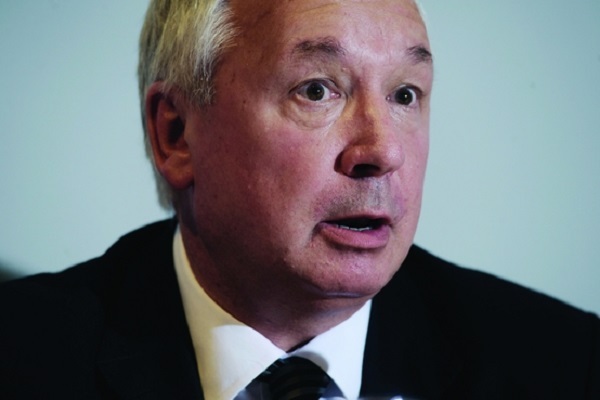 Stephen Stone, one of two former Crest Nicholson chiefs who set up Flint
London-based Flint Housing confirmed today it has become the latest for-profit to gain approval from the regulator.
Flint was set up by former Crest Nicholson chief executive Stephen Stone and the house builder's former chair William Rucker last year. Mr Rucker is also the former London chief executive of investment bank Lazard.
Eugene Schreider, also an ex-Lazard executive, is leading the new entity as its chief executive.
Flint is initially aiming to have stock of around 1,000 homes over the next three years through new development and acquisitions. But Mr Schreider said it has "strong ambitions beyond that".
---
---
In a statement announcing its registration, the group said: "Flint Housing intends to develop the portfolio through land-led transactions, without taking direct planning risk, and forward-funding smaller schemes, where possible, to help accelerate broader housing delivery and underpin sustainable growth within SME developer businesses."
The group's strategy is to initially focus on smaller schemes of up to 50 homes using Section 106, it said. It will also look at non-Section 106 developments of up to 100 homes.
The for-profit registered provider sector continues to grow at pace and last month it was predicted that landlords operating in the space will spend around £23bn on developing up to 130,000 homes over the next five years. Earlier this year it was announced that for-profits would be able to bid for funding under Homes England's strategic partnership model for the first time.
Flint said it also believes there is a "significant opportunity" to work with modular housembuilders to speed up delivery and produce energy efficient housing. Mr Stone sits on the board of modular house builder Ilke Homes.
Flint said it is currently working with Keepmoat Homes on building 32 affordable homes in Nuneaton and Bedworth as part of a Section 106 agreement. The properties will be made available for shared ownership and affordable rent between 2022 and 2024, Flint said.