News
15 Jun 2021
by James Wilmore
London's local authorities have argued that new laws around fire safety should be based on a building's "overall risk profile" and not its height.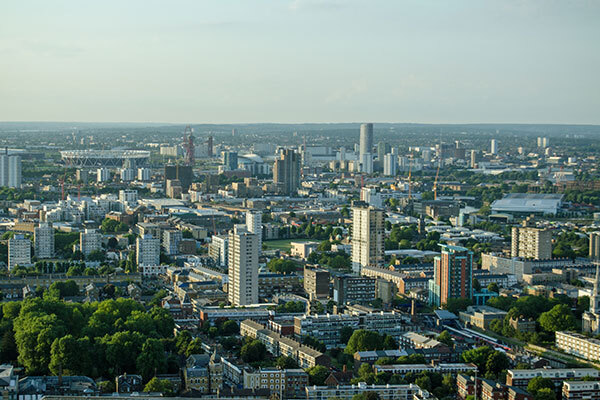 Picture: Getty
The London Councils group, which represents the capital's 32 boroughs and the City of London, has raised concerns about impending post-Grenfell legislation confirmed in last month's Queen's Speech.
The Building Safety Bill, as detailed in the Queen's Speech, confirmed that a new "stringent" regime will be introduced for buildings over 18 metres tall, or seven storeys. It comes after Dame Judith Hackitt's review of building safety following the Grenfell Tower fire.
However London Councils said that buildings below 18 metres can still prove a danger to life and that ministers must ensure the new regime is "fit for purpose".
The plea came as yesterday marked the fourth anniversary of the Grenfell Tower tragedy, which killed 72 people.
---
---
Two years after Grenfell, a fire at six-storey Samuel Garside House in Barking required 79 households to evacuate and destroyed 10 flats, with 43 others damaged.
Darren Rodwell, executive member for housing and planning at London Councils, said: "Four years on from Grenfell, further and faster action is required to ensure a fit-for-purpose fire safety regime."
He added: "In my own borough of Barking and Dagenham, we have seen that buildings below the 18-metre threshold for the government's funding and legislation can still pose a real threat to residents' lives, and I know local authorities across the capital agree."
London Councils also raised concerns about the lack of access to leaseholder-owned properties.
The Building Safety Bill gives councils the power to access properties for immediate safety concerns. However, the group pointed to a High Court ruling against Oxford County Council, which said that the council does not have the right to access a leaseholder property in a social block to make fire safety improvements.
London Councils said that boroughs need "robust powers to enter, inspect and install fire safety improvements across all the block's homes, including those owned by leaseholders".
The group also said that the government's £5bn Building Safety Fund – which includes an extra £3.5bn announced in February – is currently "not enough" to cover the full scale of remediation work needed.
Meanwhile, London's G15 housing associations along with cladding campaigners have urged housing secretary Robert Jenrick to publish the outcome of a consultation on fire safety risk over concerns the current approach is leading to "ruinous" costs for residents.
A joint letter, signed by the G15 and the UK Cladding Action Group, argued that the current environment had led to an "extremely risk-averse approach from professionals carrying out fire risk assessments and external wall system investigations".
The letter, dated 28 May, said: "We believe that the result of this risk aversion is recommendations that are disproportionate to the risk. An example is the proliferation of a waking watch being implemented, with costs which are often ruinous for residents."
As private landlords have sought to make their buildings safe in the wake of the Grenfell tragedy, thousands of leaseholders have been hit with significant bills for remediation work and waking watches.
It concludes by calling on Mr Jenrick to instruct his officials to "have an urgent, open, pragmatic and risk-based conversation with all stakeholders to make your objective of a proportionate response a reality".
In a statement, the Ministry of Housing, Communities and Local Government said: "We agree with the G15 that any response to fire safety must be proportionate to the risk and we urge building owners and those carrying out fire safety checks to avoid any unnecessary works and to protect leaseholders from costs.
"We're rightly prioritising the highest-risk buildings – high-rise blocks with unsafe cladding – yet no leaseholders in buildings between 11 metres and 18 metres will pay more than £50 a month to remediate unsafe cladding – most will not require remediation or have to pay anything at all."
It is understood that a response to the fire risk consultation will be published "shortly" and details of the loan scheme for tenants in buildings under 18 metres tall are promised "as soon as possible".