News
11 Mar 2021
by James Wilmore
The ban on evictions of social and private tenants in England has been extended again, this time for "at least" two months, the government has announced.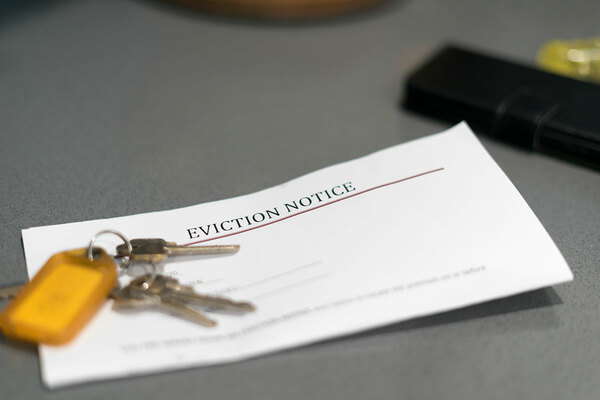 A mediation pilot scheme has also been launched (picture: Getty)
The measures, first introduced a year ago when the pandemic took hold, were due to be lifted at the end of this month, but the Ministry of Housing, Communities and Local Government (MHCLG) said the ban will stay "until at least 31 May".
The evictions ban is in force for "all but the most serious circumstances such as incidents of fraud or domestic abuse", MHCLG said.
Landlords will also still have to give six months notice to residents up until the end of May, the department said yesterday.
The bans have been extended a number of times throughout the pandemic.
The department added that it will look at the "best approach" to move away from emergency protections from the start of June, based on public health advice and the government's wider roadmap.
---
---
A ban on evictions from commercial premises is also being extended – until the end of June.
Housing secretary Robert Jenrick said: "It is right that as we move through the roadmap, we ensure that businesses and renters continue to be supported."
A new free mediation pilot scheme has also been launched to help landlords and tenants resolve disputes without a formal court hearing, MHCLG said.