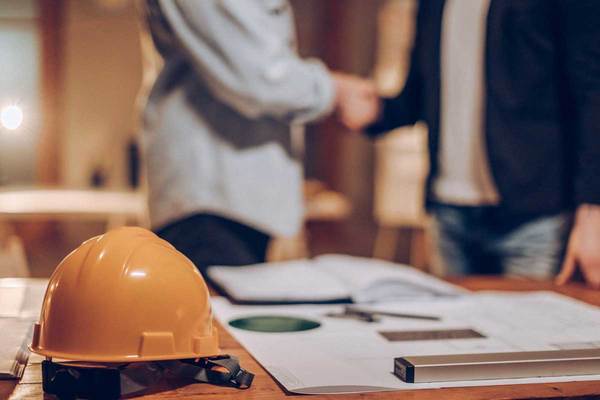 Newham Council and Vistry
Populo Living, Newham Council's wholly owned housing company, has named local developer Vistry Partnerships as its delivery partner for the £62m Plaistow Hub regeneration project.
The residential-led scheme will deliver 112 affordable rent homes as well as two residential buildings, a refurbished underground station and other local amenities.
Populo Living, which had been known as Red Door Ventures until a rebrand in June this year, is on course to have started 884 affordable homes by March 2021 as part of Newham's target to build 1,000 by March 2022.
Newham Council has invested £1.5bn in the company's affordable housing projects and has committed to ensure that at least 50 per cent are pegged to the London Affordable Rent benchmark.
---
East Riding Council and Your Housing Group
East Riding Council in Yorkshire has bought 145 affordable homes from North West association Your Housing Group under a stock transfer agreement.
All but 16 of the homes are for rent, with the remainder for shared ownership. They will transfer to the council along with existing tenants and leaseholders.
The council is already the largest social housing landlord in the area, with around 11,500 homes. It has also built 348 new homes since 2016.
Your Housing Group took the decision to dispose of the homes so it could focus its operations on the North West as its key region.
---
PLACE
Non-profit company PLACE (the Pan-London Accommodation Collaborative Enterprise) has assembled its first batch of modular homes designed as accommodation for homeless Londoners on a site in Tower Hamlets.
PLACE was established by London boroughs to provide high-quality temporary accommodation for homeless families. It is supported by £11m from the Mayor of London.
The homes are manufactured by ESS Modular and meet all London design requirements and building control regulations.
PLACE is now working with participating boroughs to confirm sites and accommodate homeless households within the next year.
---
Living Space and Wrekin
Living Space Housing has begun work on a 38-home affordable housing scheme in Telford, Shropshire, to be managed by The Wrekin Housing Group.
Solihull-based Living Space assembled the land and secured planning consent earlier this year on the £6m project. The first homes are expected to be available before the end of 2021.
The scheme features four one-bedroom maisonettes, nine two-bedroom houses, 21 three-bedroom houses, two two-bedroom bungalows and two three-bedroom bungalows.
Six of the homes will be purpose-built for residents who are living with a disability.
---
LGIM Real Assets and Drum Property Group
Legal & General (L&G) has provided £81.5m in forward funding for a Glasgow regeneration scheme that will deliver 346 rental homes as well as parking and commercial space.
The deal was transacted through L&G subsidiary LGIM Real Assets' £1.9bn build-to-rent fund, which now owns and operates 15 schemes in the UK, comprising 5,000 homes, and has several other projects in development.
The fund is also undertaking an international equity-raising programme to meet projected construction output.
The 17-storey tower at Candleriggs Square will be a mix of studio, one-bed, two-bed and three-bed apartments in central Glasgow.
The scheme is part of a £300m plan by Drum Property Group to transform the 3.6-acre regeneration area to provide a mix of homes, offices, hotels, restaurants and other amenities. Glasgow City Council granted planning permission in principle for the project in May.
---