News
29 Apr 2021
by James Wilmore
Clarion has reported a 34 per cent drop in annual surplus after a rise in fire safety costs, but its chief executive has hailed it a "strong financial and operational performance" after a challenging year amid the pandemic.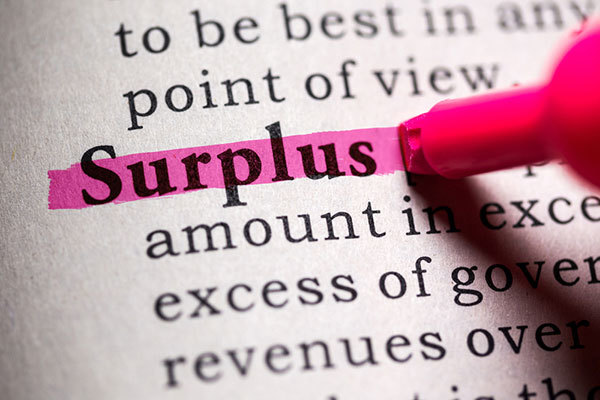 Picture: Getty
The UK's biggest social landlord posted a pre-tax net surplus of £113m in the year to 31 March 2021, compared with £170m the previous year. Turnover rose 12 per cent to £943m, based on unaudited figures.
The 125,000-home landlord said the surplus figure was skewed as the previous year's results included £38m from large-scale stock transfers and a one-off £16m in interest costs, and that excluding these placed 2021 net surplus at just £3m below 2020.
Last October Clarion reported that its half-year net surplus had risen slightly to £71m. But a spokesperson said the one-offs were not referenced in the half-year as they both occurred in March 2020. "With regards to performance this year, our repairs, maintenance and planned investment costs were weighted to the second half," the spokesperson added.
In its update to the market yesterday (28 April), the group branded the year-end figures as an "extremely strong result, demonstrating a very resilient financial performance".
On fire safety Clarion spent £26.7m during the year, up from £18.9m on a comparable basis the year before. The spending included remedial work and the costs to deliver it including staff costs, waking watches and fire risk assessments.
Last year the landlord said it expected to spend £100m on fire safety over the next five years.
Like the rest of the sector, Clarion has felt the impact of the pandemic and reported that starts fell nine per cent to 2,335 in the year. Many housebuilding sites temporarily ground to a halt during the first lockdown last year, delaying developments.
---
---
Despite this the G15 landlord's completions edged up to 2,126, compared to 2,101 the prior year. Nine out of 10 completions were affordable tenures, the group said.
The latest figures also showed that Clarion spent £94m on its existing stock, a fall of eight per cent from the prior year. It invested £626m in new homes – down from £631m the year before.
Revenue from market sale and shared ownership sales jumped two-thirds to £213.3m, but the margin was slightly down on last year at 11 per cent (2020: 13 per cent). An overall operating margin for the group as a whole was not disclosed.
Clarion also reported a significant rise in its tenants seeking financial guidance. Its 'money guidance team' undertook 20,632 actions in the year – up 27 per cent on the previous 12 months. During its fourth-quarter, Clarion said its rent arrears came down to 5.7 per cent from 6.1 per cent previously.
At year end, Clarion's liquidity stood at £1.07bn, compared with £0.9bn at the same point last year. Liabilities were up as committed and fully secured loan facilities rose to £5.27bn from £4.83bn the prior year.
Earlier this month the group secured a £100m sustainability-linked loan (SLL) from NatWest for its housebuilding efforts. It also recently raised £50m from a tap of its 2048 notes, through its Euro Medium-Term Note programme.
Clare Miller, group chief executive, said: "I'm delighted to report a strong financial and operational performance in what has been a challenging year for us all."
Update: on 29/04/2021 at 11.15am, this article was updated to give further explanation on the one-off costs and comparable with the prior year. It also previously stated that fire safety costs the previous year were £16m, but this figure did not include costs such as staff, waking watch and FRA surveys. This was updated with the comparable figure of £18.9m.