Despite the ongoing impact of the pandemic, the changing needs of residents will always remain the most powerful drivers of long-term change for the business, writes Sarah Jones of specialist housing and care provider Anchor Hanover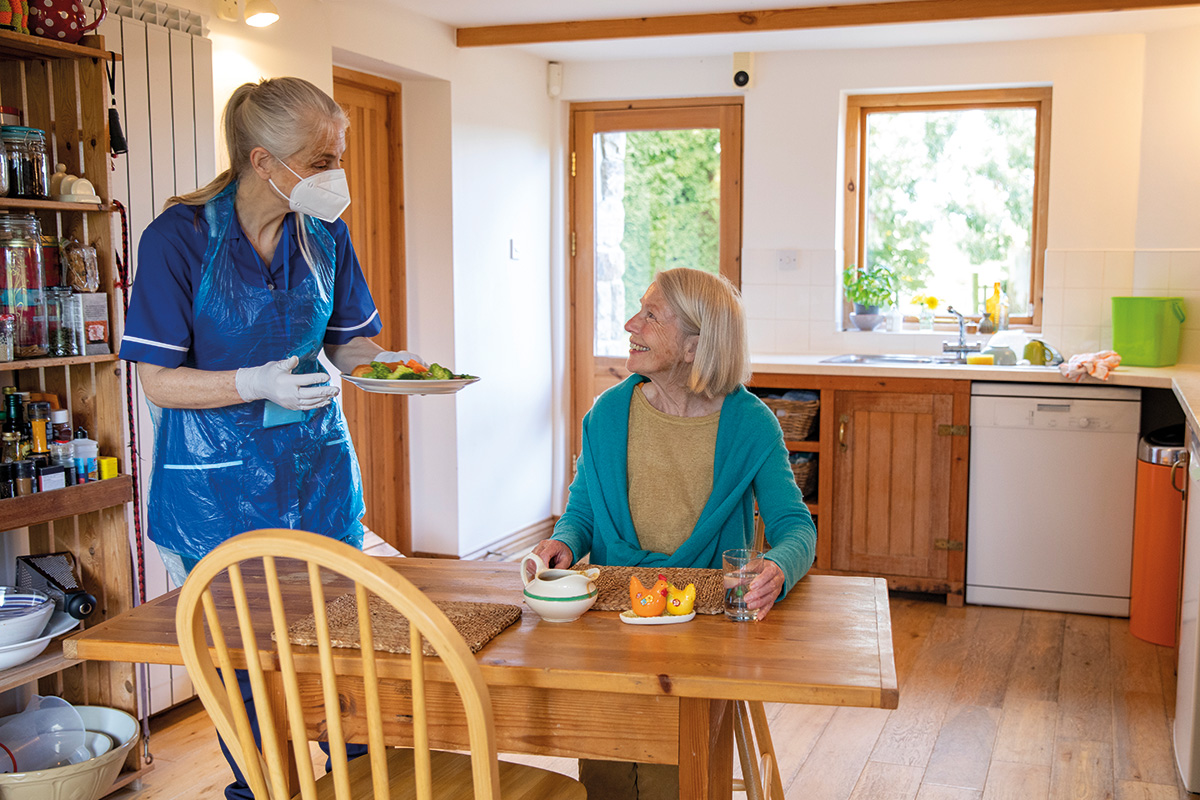 Picture: Getty
Sharelines
---
Challenges continue, but we will emerge stronger and more resilient ~ Sarah Jones @AnchorHanover#UKhousing #SocialHousingFinance
---
Despite the ongoing impact of the pandemic, our ageing society and the changing needs of residents will always remain the most powerful drivers of long-term change for the business, writes Sarah Jones @AnchorHanover #UKhousing #SocialHousingFinance
---
The developing needs of our ageing population is the biggest driver of long-term change and, despite a challenging year, we remain in a strong financial position, focused on delivering homes where people love living in later life.
Concentrating on our new developments pipeline and building partnerships has resulted in several positive outcomes – most recently a strategic development partnership with McCarthy & Stone.
The partnership will initially deliver 482 units across five large-scale sites (which have planning consent and are currently owned by McCarthy & Stone), with an indicative gross development value of around £125m.
As part of the agreement, we will pay a total of £67m for the development of 316 extra-care apartments, aimed at those in greatest need of supported housing and care.
---
---
Our strategic aim is still to be the leader in housing and care for older people. We have the balance sheet strength and management expertise to achieve this goal.
We are, of course, reviewing our business and development plans in light of the COVID-19 pandemic, but at present we see no reason to alter our goals. In fact, we see opportunities to improve efficiency and deliver better value for money while driving quality for our residents.
While we are aware of the virus' spreading economic ripple, we are fortunate that demand for our services remains strong – our diverse care and housing tenure offer enables our fundamental goal of providing homes where our residents enjoy living in later life.
This core approach, coupled with agile financial decision-making, such as accessing the Bank of England's Covid Corporate Financing Facility to reduce our interest charges, which goes some small way to offsetting additional costs incurred, has ensured we remain financially robust.
The term 'unprecedented' seems never to have been so widely used as during this pandemic – it certainly was not a situation we had planned for – but we do regularly model extreme scenarios around occupancy, rent, care home fees and costs, so we were able to reach a quick understanding of how this event would affect our financial stability.
Coronavirus has meant significant additional short and longer-term costs, necessary to safeguard residents and colleagues, particularly in our care business. At mid-year, we had spent more than £1.5m on PPE and £1.2m on overtime and discretionary enhanced sick pay to date.
We decided in March to pay our colleagues an enhanced level of sick pay – considerably above the statutory sick pay rate; we also launched a hardship scheme for colleagues experiencing acute circumstances. It is really
important for us to support colleagues at an extremely challenging time.
These costs are outweighed by the reduced spend on property works, which we are unable to undertake at the same scale as usual during the pandemic, meaning that surplus in the first quarter has also not been impacted.
As a not-for-profit organisation, surplus is important as we can use those funds to reinvest back into the organisation to provide better homes and more opportunities for our colleagues.

Similar to other providers in the sector, there are some changes to occupancy but, having started from a high base, the impact is manageable. We are in a very strong position in terms of liquidity.
We are already witnessing increased impact on a local and national level as the second wave of cases sweeps across the country.
As a business, we are applying our knowledge from the first wave this time round. This means that we can continue offering our residents the same level of service they expect from us, while ensuring their and our colleagues' safety.
The pandemic has highlighted inadequacies in the provision of housing and care for older people. We hope this will lead the government to establish a comprehensive long-term plan for housing and social care on a cross-party basis. Right now, it is important that we focus on our customers and colleagues.
While the issues we have faced and continue to encounter force us to innovate and quickly implement new ways of working, we are confident about the future of the business – we will emerge stronger, with resilience further embedded. We have ambitious plans to meet the demand for specialist housing and care more quickly.
Despite the clamour of the pandemic, our ageing society and the changing needs of our residents will always remain the most powerful drivers of long-term change.
Our residents come to us for a number of reasons: principally for safety and security but also for a better quality of life that means they can remain independent for as long as possible as part of a welcoming community.
We remain committed to growing our business to support our existing and future customers and will not take short-term decisions that would prevent that.
Sarah Jones, chief financial officer, Anchor Hanover