News
16 Dec 2020
by Gavriel Hollander
Catalyst was one of six housing associations (HAs) downgraded to V2 for viability in the Regulator of Social Housing's (RSH) latest set of regulatory judgements, published today.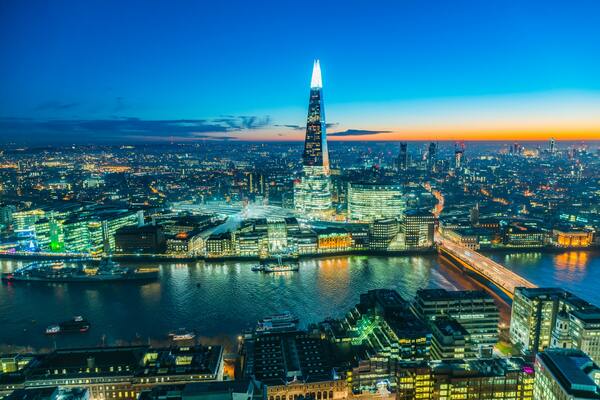 Catalyst operates across London and the South East of England (picture: Getty)
The RSH issued eight narrative judgements in total. The six associations regraded from V1 to V2 for viability were: BPHA; Catalyst; Irwell Valley; North Devon Homes; Raven Housing Trust; and Your Housing Group. Meanwhile, Hastoe Housing Association was upgraded from V2 to V1, and Reside Housing Association was given a governance upgrade from G2 to G1, though it was still rated V2 for viability.
The regulator's latest series of 'strapline judgements' confirmed existing gradings for a further 30 HAs.
The regulator is in the process of assessing all HAs in England with more than 1,000 units, having asked them to submit full financial forecast returns (FFRs) and updated business plans in light of the COVID-19 pandemic.
Speaking to Social Housing, Jonathan Walters, deputy chief executive of the RSH, said that the increasing number of downgrades to V2 – which is still a compliant grading – are "an exemplification of risks outlined in the Sector Risk Profile", the document published by the regulator earlier this autumn.
In the Sector Risk Profile, the regulator identified potential losses in sales revenue as a result of macroeconomic factors, including the pandemic. It said that some providers were retaining their development plans but replacing lost income with debt, which posed a risk in terms of viability.
---
---
Mr Walters said that the increasing risk in the sector in the wake of COVID-19 alongside building safety and fire remediation work would mean an increasing number of HAs are likely to be rated as V2, as happened in the wake of the 2008 financial crisis.
"During the credit crunch, half of the sector was at V2," he said. "I would not be surprised if for a period of time we saw a similar amount at V2 because the operating environment is riskier. That's not necessarily a bad thing as long as organisations can manage that risk."
In its judgement on Catalyst, the RSH cited the 38,000-home association's increasing spend on fire safety work, which it said "has a material impact on the group's key financial metrics".
It continued: "In addition, Catalyst's large and diverse development and sales programme gives rise to risks and exposures which the provider needs to manage, including exposure to housing market volatility and potential reductions in income. The combination of this sales exposure and the increased investment in existing homes reduces its capacity to respond to adverse events."
In a statement issued to the stock market, a spokesperson for Catalyst said: "The regrade reflects the current pressures faced by many in the sector due to increased investment in our existing homes. This, alongside the pressures faced by the housing market and the wider economy create a more challenging operating environment.
"We continue to rigorously stress-test our business plan to ensure our ongoing financial viability, which is supported by very strong liquidity, low gearing and assets of £3bn, of which over £1bn are unencumbered.
"With less than 40 per cent of the development pipeline in contract, and a strong focus on increasing delivery through regeneration, Catalyst has considerable control over the timing and scale of our programme and can recalibrate as required in changing circumstances."
The regulator also cited fire safety work in its explanation for its downgrades of Irwell Valley and Raven. All three associations retained their G1 rating for governance.
Of those associations downgraded to V2 for viability, only Your Housing Group (YHG) was also rated G2 for governance. In its judgement, the regulator said that a review of the 26,800-home landlord's investment programme had revealed increased asset management spending.
It said: "This is intended to address a historic investment backlog, as well as to deliver other major works and health and safety compliance priorities. While YHG has renegotiated its covenants to provide sufficient headroom, this significant scaling-up of asset management spending alongside its existing development programme requires a material increase in debt, with additional finance needing to be raised. As a result, YHG's financial profile is weaker, with reduced operating margins and a reliance on debt to meet interest costs in the early years of the business plan."