News
11 May 2021
by James Wilmore
Bromford's annual revenue from new home sales has fallen by around a fifth as a result of the pandemic, but its overall operating margin has held firm.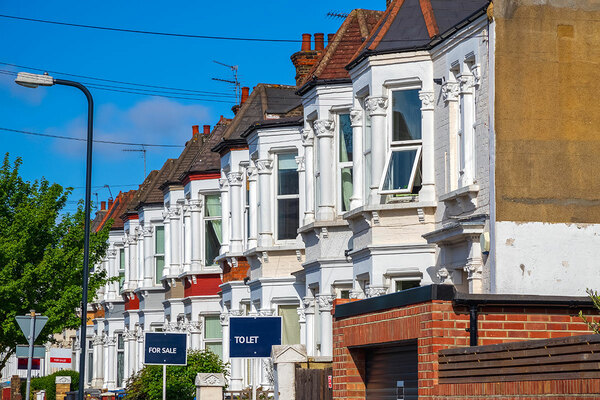 Picture: Getty
The 45,000-home landlord reported that turnover from the sale of 295 homes – of which 87 per cent were shared ownership – was £38.6m in the year to 31 March 2021. This compared to £49.5m the prior year from the sale of 432 homes.
Robert Nettleton, chief executive of Bromford, said the lower figure was due to the "restrictions during the first three months of the financial year" when the property market shut down during the first lockdown.
Bromford's net margin on shared ownership sales suffered, falling from 26 per cent the previous year to 22 per cent.
However the margin on outright sales rose to 16 per cent from 10 per cent the year before. Overall operating margin, including asset sales, was 37 per cent compared to 36 per cent the year before, Bromford said.
The group's overall turnover fell by 1.8 per cent to £266m.
Mr Nettleton said COVID-19 had meant "an unprecedented year of challenge and change for customers, colleagues and stakeholders".
---
---
Many housebuilding sites were also affected by the first lockdown last year and Bromford revealed that its completions over the year were down 12 per cent to 902. A total of 875 affordable homes and 27 market sale homes were signed off.
Bromford had said in November at its half year that it expected to complete around 1,000 homes across the 12 months.
The group ended the year with 45 homes unsold, compared to 103 the prior year.
Based on the unaudited figures, Bromford reported that its post-tax surplus rose to £56m from £49m the prior year.
However the group said that the final audit is still ongoing and will include "an impairment review and reflect fair value adjustments for properties, derivatives and pensions". It is unclear if this will result in a higher or lower net surplus.
Bromford, which has seen two other associations join the group in the past three years, also said that it had offloaded 307 homes across six local authority areas outside of its "core geographies" to focus on its strategic areas.
Net rent arrears were more or less flat ending the year at 1.9 per cent, compared to two per cent the prior year.
And net debt rose to £1.06bn from £1.04bn the year before.
The Wolverhampton-based landlord, which last month appointed a new finance boss, has also closed two offices – in Cirencester and Blythe Valley – in the past year as part of a review of space.
It has also closed its service delivery centres as a result of a new materials contract with Travis Perkins. Overall, the closures equated to 60,000 square feet of space being lost, a Bromford spokesperson said.
Looking ahead, the group said it expects to complete 1,200 homes in the current year and sell around 350 new homes. It is aiming to deliver around 11,000 new homes by 2029 under its current business plan.