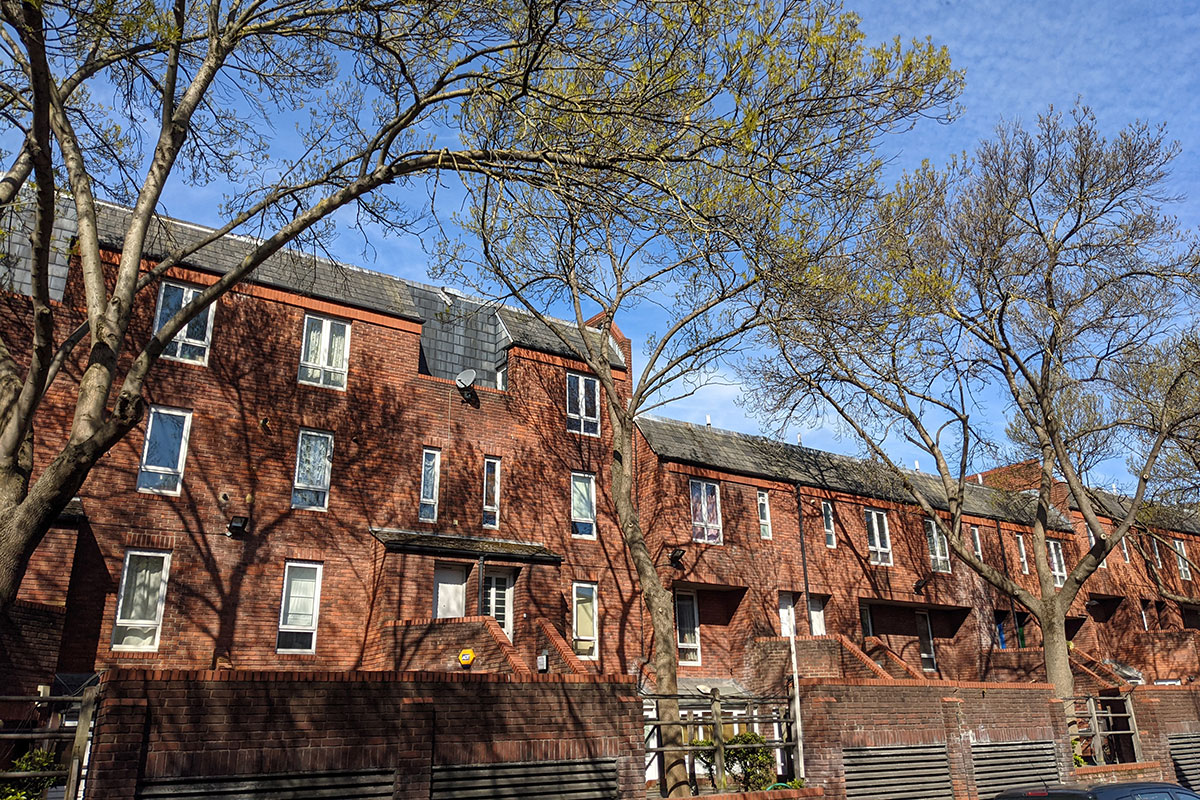 2020 pre-tax surplus: £413m
Total stock: c.105,300
Region with 50%+ of social stock owned: London
Credit rating: A3 (Moody's); A- (Standard & Poor's); A+ (Fitch)
RSH grading: G1/V1
Interview by Sarah Williams
"It's not just COVID-19 on its own, it's the whole combination of everything that's happened to social housing in the last few years," says Waqar Ahmed, group finance director at L&Q, when asked how the pandemic fall-out has influenced the provider's risk register.
"Add to it the fact that the housing crisis hasn't gone away, more and more people still need a home – and we are having to tackle the issues around fire regulation and EWS1 certificates."
While Mr Ahmed says the group has "a much clearer idea" than previously of what it needs to spend on fire remediation works, standing at £50m annually over the next five to six years, uncertainty remains.
"There is a degree of unknown on the surveys that we conduct on our existing tall buildings, whether they are over 18 metres or below. Until you carry out those intrusive surveys we don't know whether that £50m a year is sufficient, so that will be an additional stress-test."
L&Q is continuing to have internal conversations about the extent to which costs to leaseholders will be passed on. But Mr Ahmed points out that these represent only around a 10th of the provider's stock, with the remainder rental tenures where L&Q knows it will pick up the tab.
The group is currently assembling the stress-tests to accompany its full financial plan, due to go to the board in May, but so far it does not expect its tests to look radically different to previous years.
"Usually in an annual stress-test we will assume a drop in sales market, and a drop in sales rate – I don't think it's going to be any different than last year. We sometimes assume an increase in interest rates – again I don't see why you wouldn't test that this year."
Added to this, Mr Ahmed suggests that the group may stress-test as to whether further investment in its community foundation – currently £10m annually – will need to increase in light of the pressures facing some residents in the post-COVID-19 economy.
Ed Farnsworth, deputy group finance director, emphasises that stress-testing is only half of the equation, with mitigation strategy being the other.
"We have learned a lot from previous years around making sure that we're really clear about what we would do if risks were to crystallise, and so we have a predetermined mitigation plan in place that we can take off the shelf should we need to."
Last March, the group did exactly this, as what had previously been an academic exercise turned into reality with the onset of COVID-19. A total of £66m of previously identified savings against specific costs lines were put into action in an emergency budget taken to the board and approved.
During the past year, the group has stress-tested on a monthly basis. This includes modelling for no sales for the remainder of the year, and imposing a 'perfect storm' where all stresses hit the business plan the following month.
On the UK's (now completed) exit from the EU – a feature of much previous sector modelling – Mr Ahmed says that this no longer features as a risk in itself.
"The word Brexit means little in isolation. People have got to specifically now state what it is they are worried about." He acknowledges that the group has seen some build cost inflation, but he is confident that it has sufficiently mitigated risks around the supply chain and the employment market.
On the funding side, meanwhile, L&Q has increased liquidity and brought in new international banking partners, as well as launching its own Euro Medium-Term Note programme to ensure speedier access to the bond markets globally.
L&Q also ensures that it maintains 200 per cent interest cover, equating to around £100m of headroom annually. Referring to the group's top stresses (listed above left), Mr Farnsworth explains: "We run these tests individually to quantify the impact on our key financial metrics and also run multivariate tests to identify a perfect storm scenario where we breach banking covenants. We then model the implementation of our agreed mitigation measures to demonstrate financial recovery."